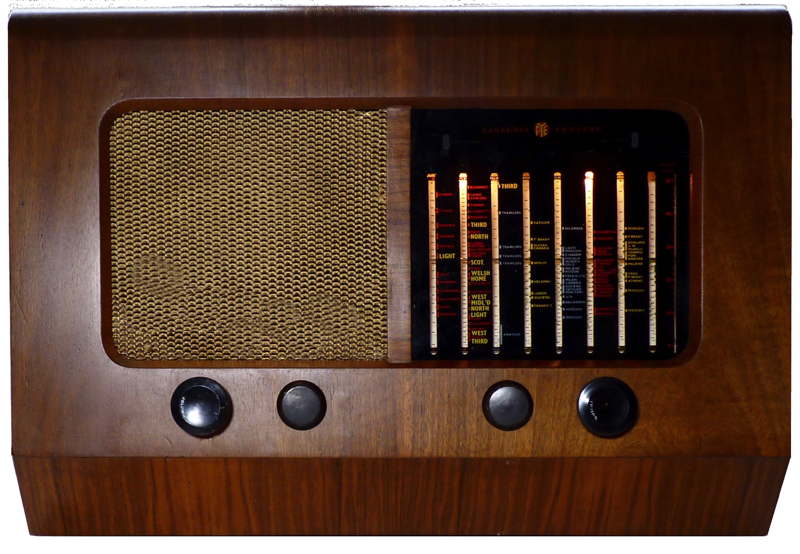 Pye model P35 AC mains operated table top radio with Long, Medium and six Short wavebands housed in a veneered wooden cabinet. Valve line up: ECH35, EF22, EBC33, EL33 and AZ31. working. The P35 is very similar to the earlier19D and T19D models in construction and circuit design. The main difference being the number of short wavebands provided and the inclusion of an EF22 rather than an EF39. It was first released in 1950. This rather neglected one made in 1954 had been poorly varnished and painted on the inside with aluminium paint was given to me by Alan Waterhouse.

It belonged to his father who was a great radio 'fiddler', much to his mother's annoyance, having served with signals in the RAF in WW2. Alan indicated that the radio worked but was missing one of the original knobs, and the tuning cord was somewhat slack. The wooden casing had at some point been poorly re varnished. He was loath to bin it as it was the family radio for many years until his dad succumbed to VHF.

The loudspeaker, perforated grille and chassis had all been painted with aluminium paint which was removed with paint stripper. I re-sprayed the grille with a gold spray can but did nothing further to the chassis. The stringing of the tuning mechanism which was incomplete needed to be completely replaced and a pointer manufactured. I used a piece of chrome plated rod a a couple of pieces of thin copper make a replacement. The varnish on the cabinet was very thick and needed a couple of applications of paint remover using a metal pot scourer to get back down tho the wood. After rubbing down and applying two coats of Danish Oil I considered that the finish was good enough [see above].
Further investigation revealed that the mains on/off switch which should have been part of the tone control switch was absent and that there was a puzzling circular filled in hole in the right hand side of the cabinet. I also noted that in the past something had been attached to the underside of the cabinet top. The upper portion of the glass tuning scale had been painted black obscuring the little circular windows which would have indicated the waveband selected and the shutter and stringing for the selector was absent. Both dial lamp holders had been removed an the wiring cut short.
Although I had a couple of lamp holders I did not have a suitable switch to fit as originally intended so resorted to making a bracket and mounting a toggle switch accessible from the rear. To complete the restoration I fitted two similar brown knobs for the wave change and tone control switches.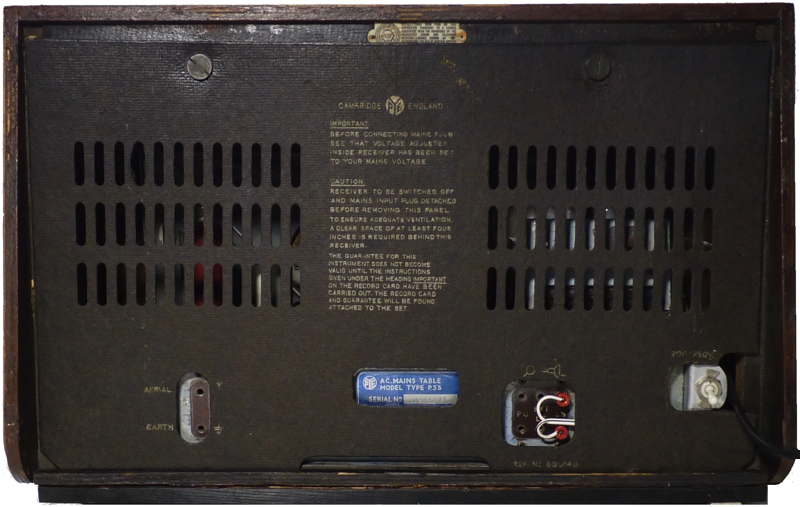 Rear showing new on/off switch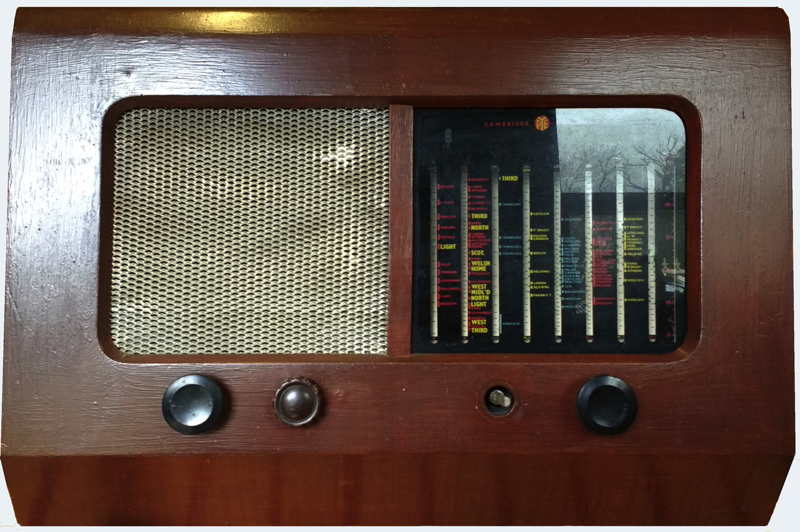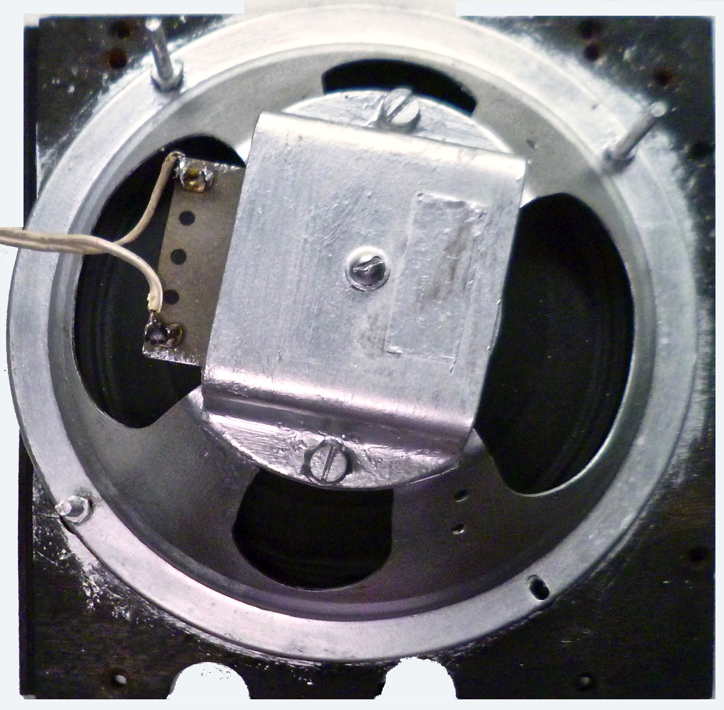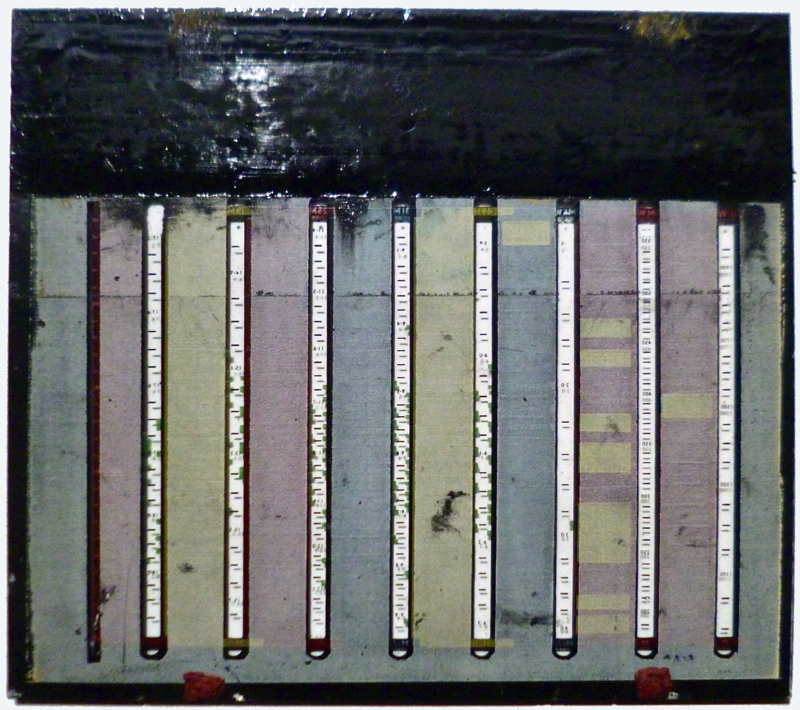 Radio, loudspeaker and scale plate (upper portion overprinted) as received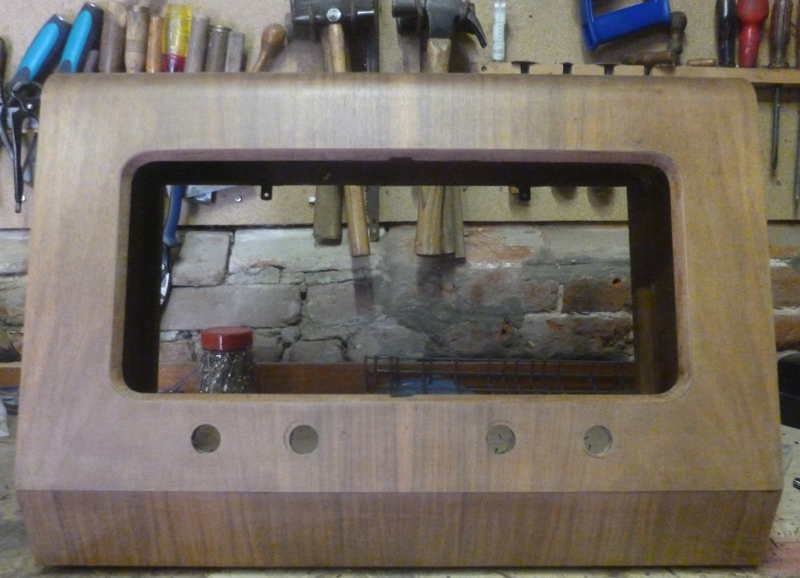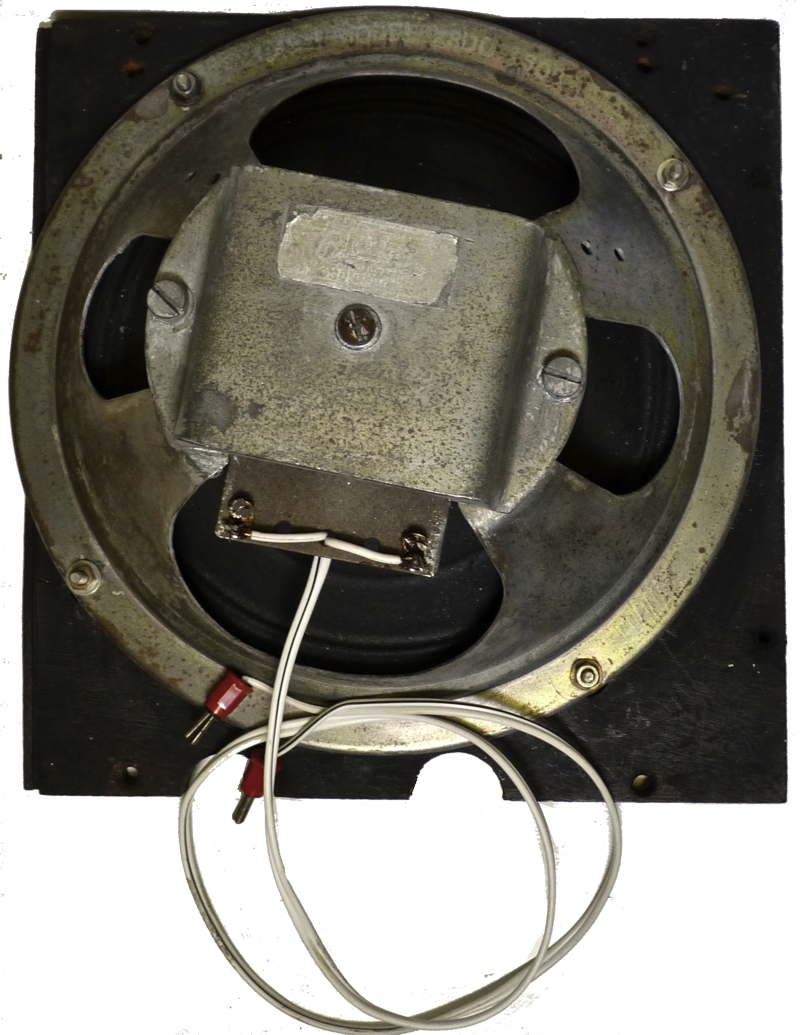 Casing and loudspeaker after stripping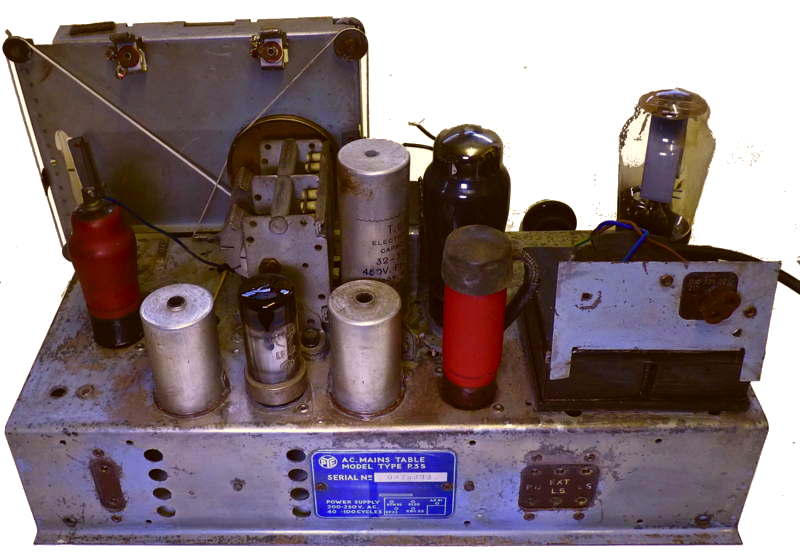 chassis after removing aluminium paint, re-stringing tuning mechanism and fitting dial lamp holders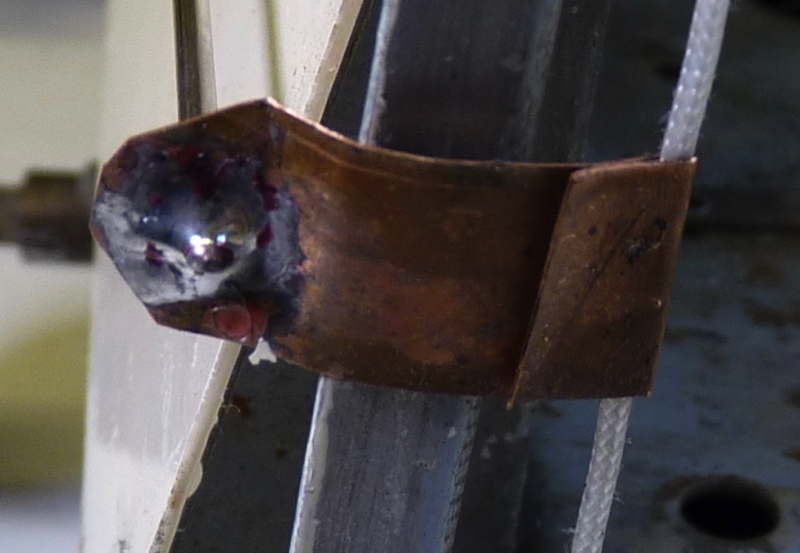 replacement for missing pointer