Capital Radio 95.8FM
promotional pocket radio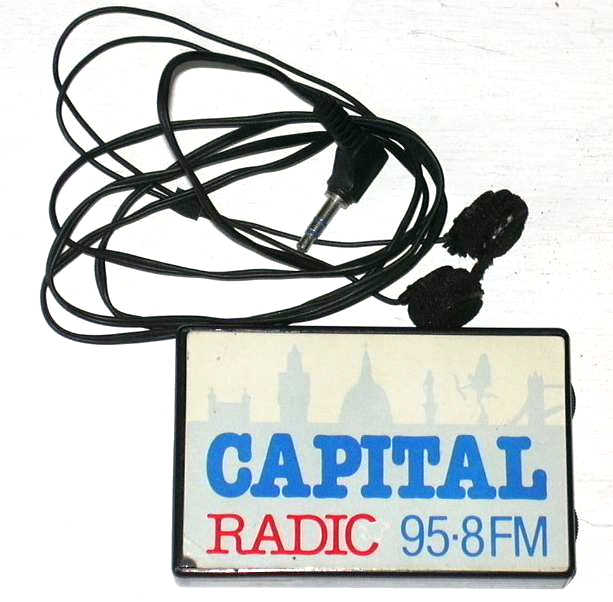 Capital Radio This little FM single frequency radio was given away in conjunction with the Observer Sunday newspaper on the launch of Capital Radio transmitting on vhf in 1986.The headphone leads form the aerial. Size 55x85 mm.It uses two AAA batteries. working, made in China

Capital Radio was launched in October 1973 and was one of the first commercial radio stations in the UK at first it transmitted on 539 metres and then on 194 metres. The station as its name implies covers London and part of the Home Counties.The station nearly had to close down in the early days because of lack of support from advertisers.