Early Evershed and Vignoles combined Insulation and continuity tester
Serial number 10243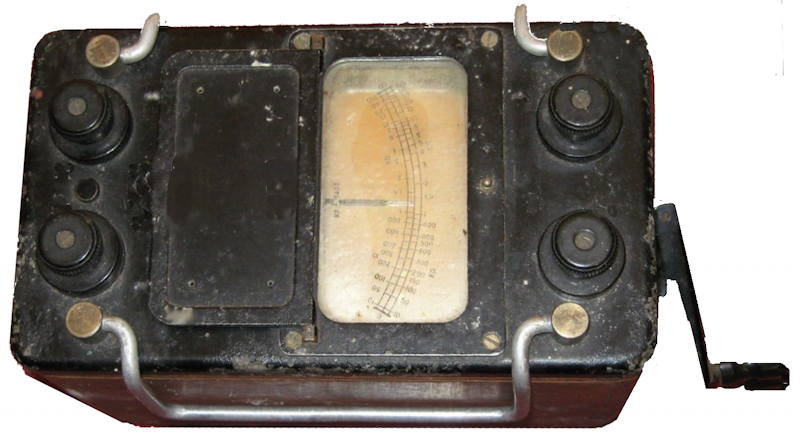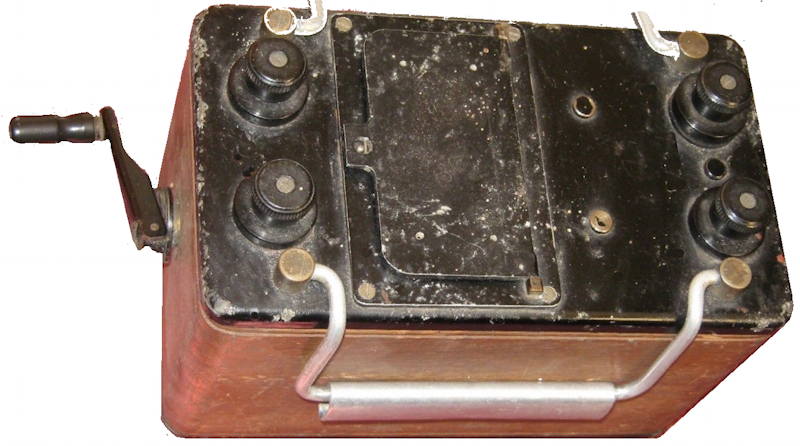 Evershed and Vignoles Insulation and continuity tester. This meter was in a very grubby condition when I purchased it on Ebay. I was intrigued by the fact that although it had no indication of a manufacturer or model number It had the hallmarks of an E&V instrument including the aluminium carrying handle of the 'Meg' tester introduced in 1922. On opening up I was surprised to find a date stamped on a cardboard cover to the generator. The serial number correlates well with the dates for those on the time line shown here which further supported my hunch. Closer inspection revealed that there were four small holes on the meter flap and four similarly sized ones on the top panel which probably held in place the rivets for engraved metal labels.
Corrosion of the aluminium top and bottom panels had lifted the black paint and the underside of the meter glass was dirty. I removed the flap to remove the glass and clean the underside and the meter scale. The flap and top panel were then lightly abraded and spray painted. The wooden box needed little attention other than a quick wash and some furniture polish.
Dimensions 4 X 5 X 7 inches
Weight 5lbs 9ľoz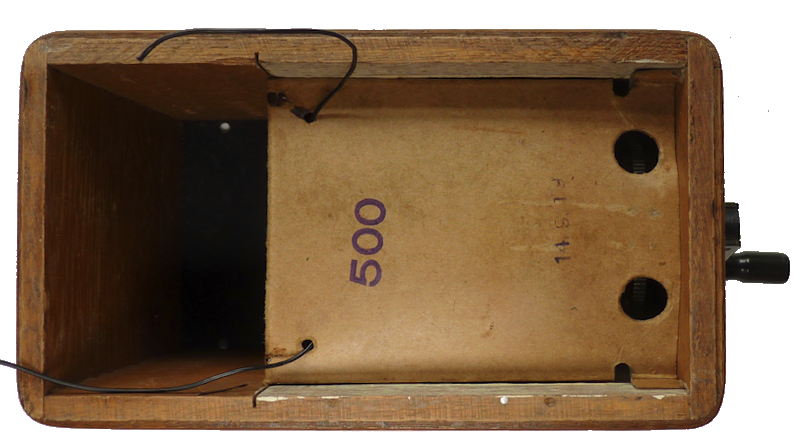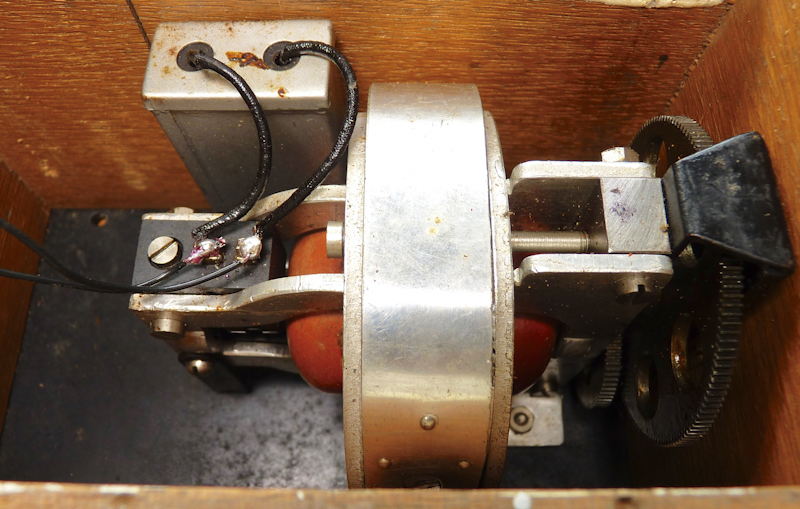 View of the interior showing the generator, smoothing capacitor and cardboard cover stamped with voltage and date.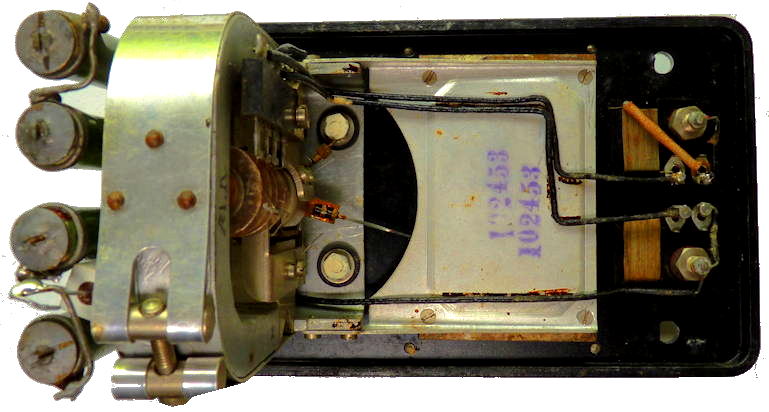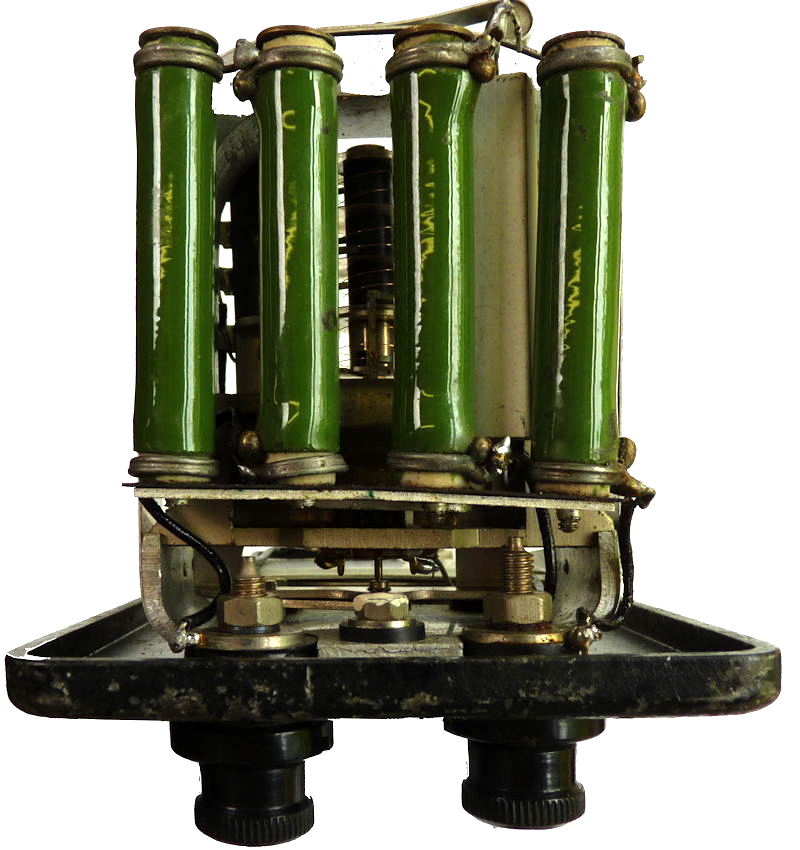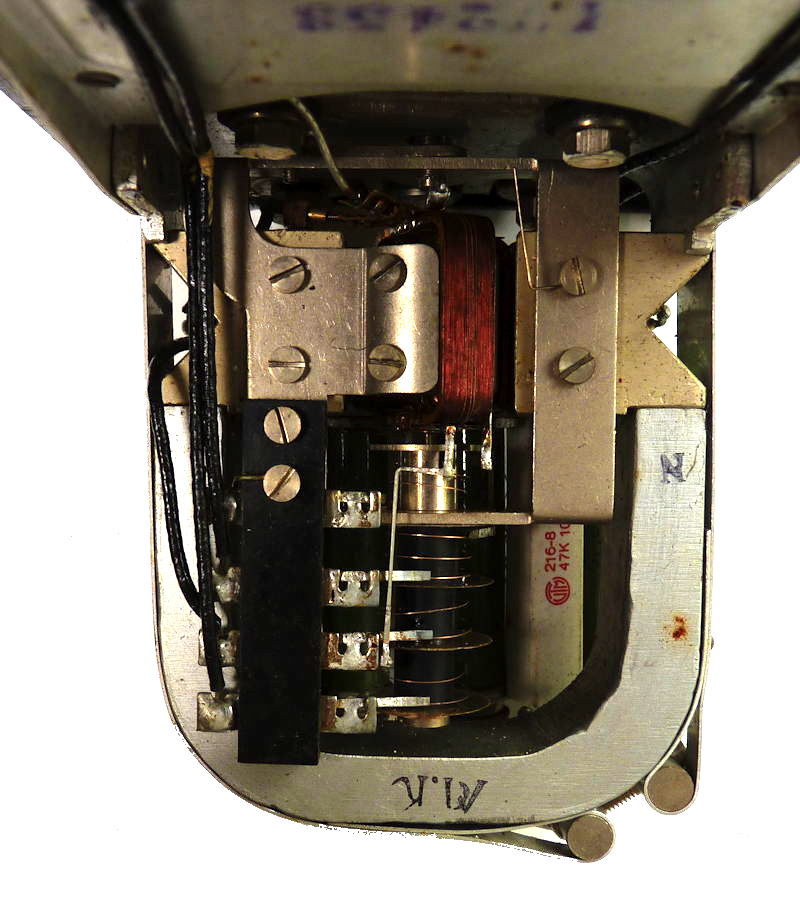 Three views of the meter movement. A previous owner has added a modern resistor in place of one of the faulty 50,000 ohm ones.
The large resistors are all marked 50 000Ω and two wire wound resistors connected to the low voltage continuity terminals measure 49.7Ω and 777Ω on my digital voltmeter.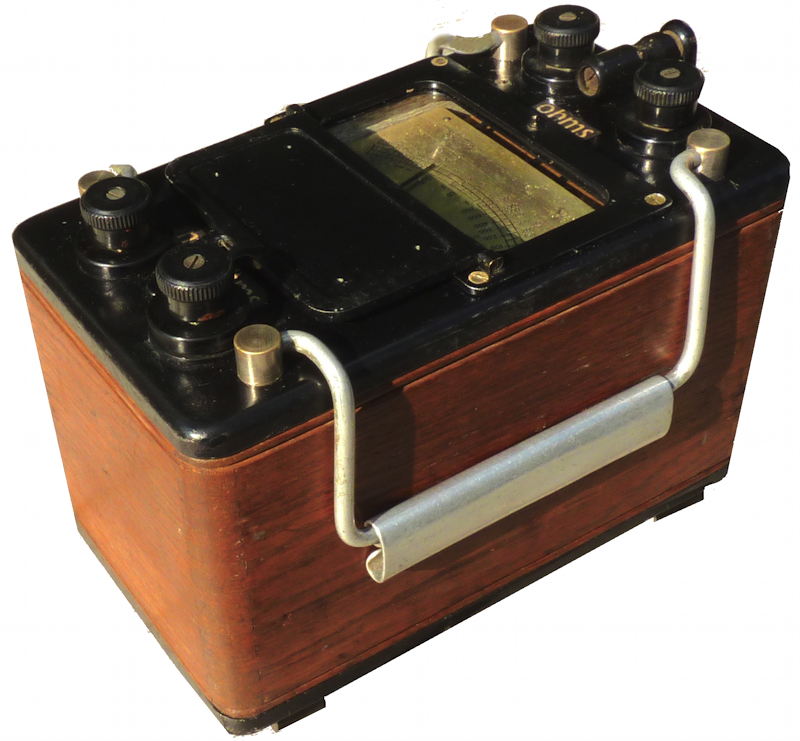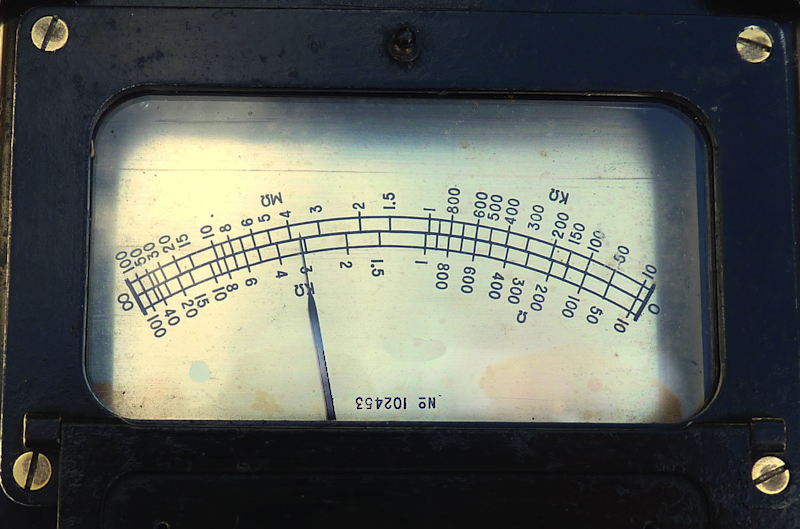 Cleaned up and front panel lightly spray painted, terminals labelled.
Does it work? It produces 500 volts as measured on a Model 8 Avometer and the capacitor still seems to do a good job of smoothing the output. It is accurate within a pointers width at 800 ohms and 7.5 megohms.