BZH
AC/DC Moving Iron Voltmeter
serial No. 59425
Cat.No. XA9630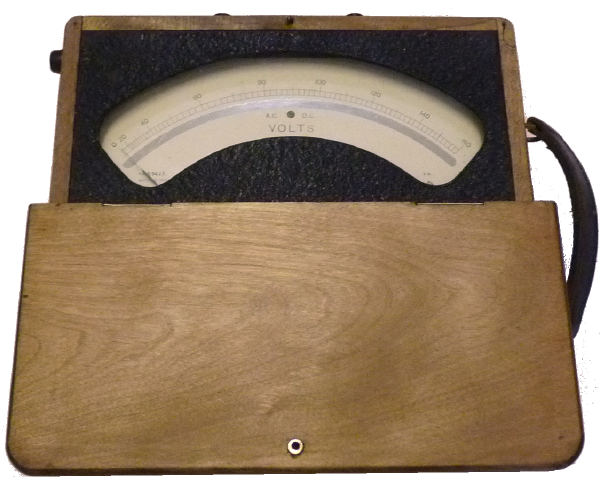 BZH Moving iron voltmeter in wooden case, 0-160 Volts FSD. This instrument has suffered water damage and I have removed the flaking varnish from the case and treated it with a light stain and Danish oil. This meter dated 1945 has a broad arrow on the face indicating that it was made for the military as does the catalogue number stamped on the underside of the case.. The interior has the date 30/04/45 in pencil on the movement. The maker of this instrument is a mystery, I suspect the BZH on the scale plate is a manufacturer code.
This is one of many instruments collected by Jack Davidson C Eng FIEE which I have been given by Dr Graham Winbolt.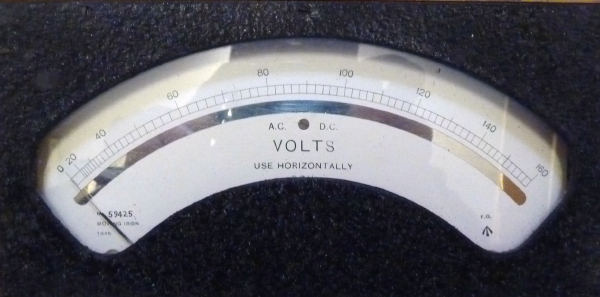 How much is it worth? Instruments such as this are of little use today and not many people seem interested in them. Expect to pay £10-£15.