British Thomson-Houston Radiola Bijou Crystal set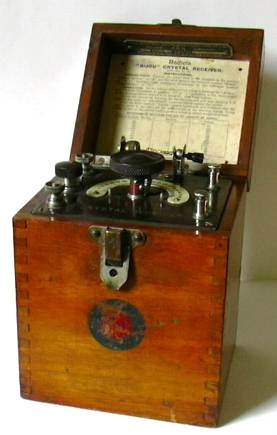 British Thomson-Houston Radiola "Bijou" crystal receiver 303-495m Type C form B Type R GPO Reg 861 housed in wooden box with flip up lid with instructions and calibration chart. Some turns removed from both coils. UK 1923
I have had this crystal set together with two sets of SG Brown earphones since 1966, they were purchased at auction as a lot together with a letter rack and a broken stapler for ten shillings (£0.50p)!
One of these crystal sets was sold on eBay for £175 and a week or two previously an empty box was sold for £55!
How it looks inside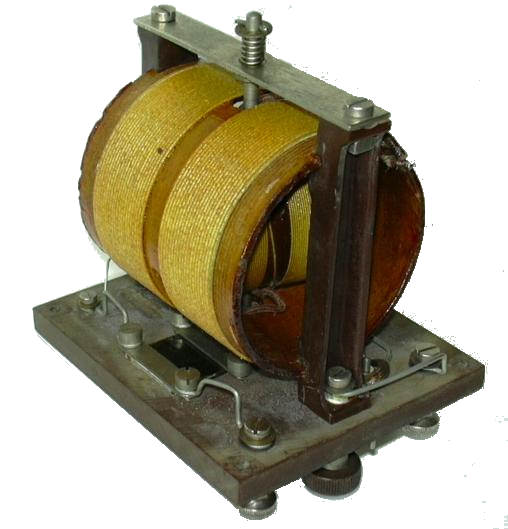 The instructions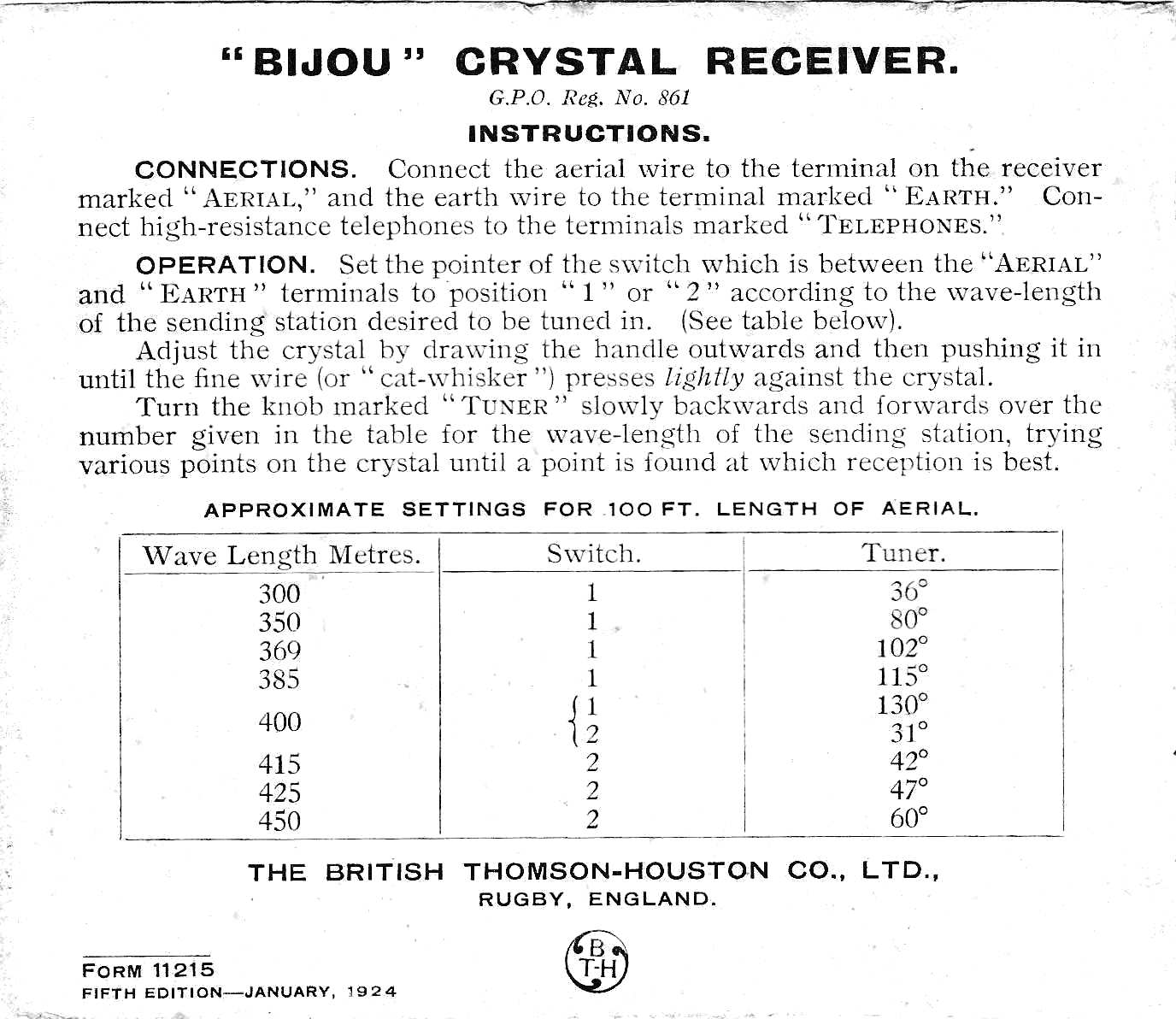 British Thomson-Houston (BTH) a subsidiary of GE(USA) was formed in 1896. General Electric Company (GE), was founded by Thomas Edison in 1892 from the merger of Edison General Electric Company with the Thomson-Houston Company.

BTH, Ediswan and Osram (all of whom manufactured electric lamp bulbs) started manufacturing the "R Type" triode valve in 1916 and in 1920 BTH was the first UK company to offer a valve receiver to the public. As there was no public broadcasting at this time it was suggested that the receiver could be used for picking up time signals! These receivers and the crystal sets that they manufactured were marketed under the trade name "Radiola".

BTH and GEC (no connection with GE) started to set up factories in Coventry in 1916, to make magnetos which had been previously imported from Germany. In 1928 BTH who had recently bought Ediswan merged with Metrovick to become AEI which in turn was taken over by GEC in 1967.

Jules Thorn started manufacturing lamps in 1932 in Edmonton, London. At this time there were five other manufacturers sharing the British market. Over the next 20 years, British Thomson-Houston (Mazda brand lamps), Edison and Swan (Ediswan) and Metropolitan Vickers (Cosmos) companies were to merge into another of today's major lighting companies - Thorn Lighting.


For a an interesting family tree of GEC see: http://www.britishtelephones.com/gec/gecroots.htm
Want to know more? Ian Sanders has been researching British crystal sets for over thirty years and has published several volumes of "Tickling the Crystal" see his website:www.crystal-sets.com