English Electric Laboratory Standard
Single phase Ammeter
Serial No. 15864M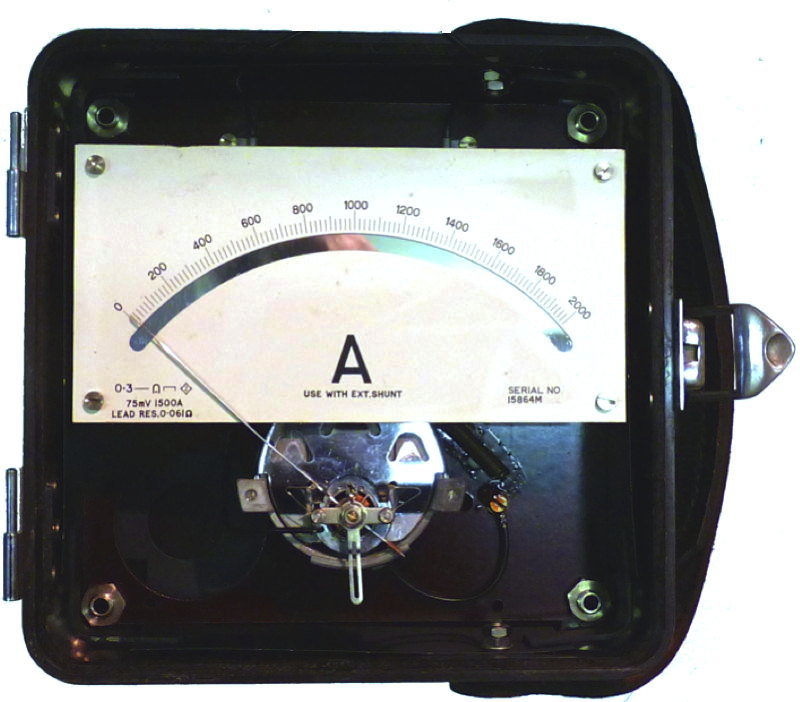 Sangamo Weston Single phase Ammeter 0=2000 Amps FSD (with external shunt) housed in a Bakelite case with calibration certificate in lid. The actual movement is 100mV FSD. Working. Date 1960. Stafford, UK.
This is one of many instruments collected by Bob Evans which I was given by his daughter Alice Kirby in 2015.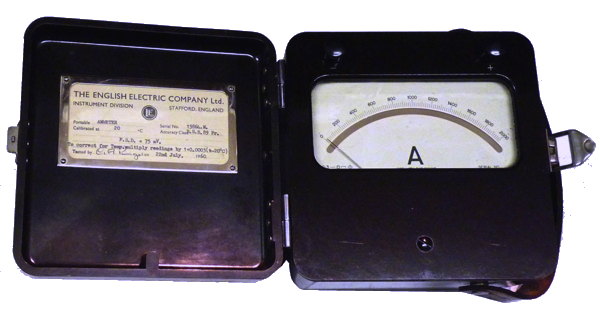 Bakelite case with carrying handle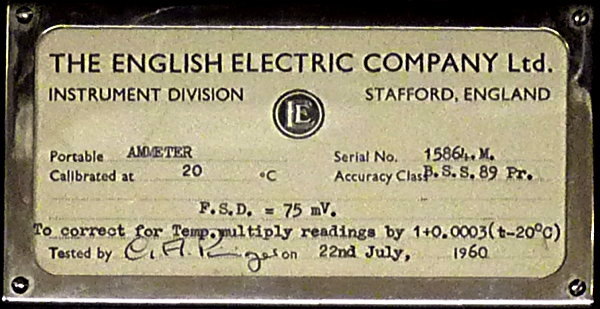 Calibration certificate dated 1960 is in the removable lid.