Everett Edgecumbe multimeter pattern 2198
Instrument No.14209
Meter No.88979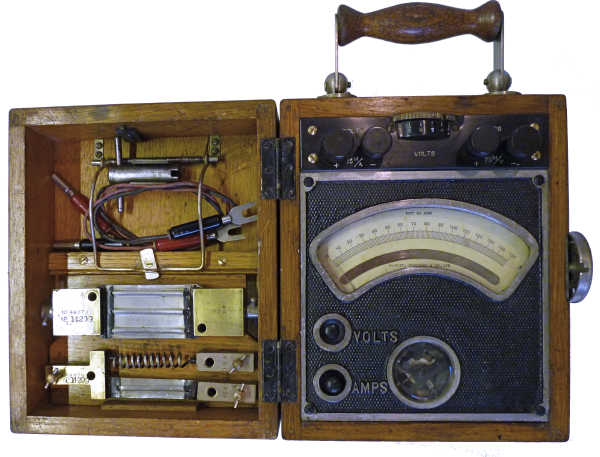 Everett Edgecumbe multimeter Moving coil instrument to measure current and voltage up to 600 Volts DC complete with shunts [1.5/15/150 Amps] and leads. Working, Everrett Edgecumbe & Co Ltd. Colindale Works,Hendon, London NW9, UK, date unknown.
This is one of many instruments collected by Jack Davidson C Eng FIEE which I have been given by Dr Graham Winbolt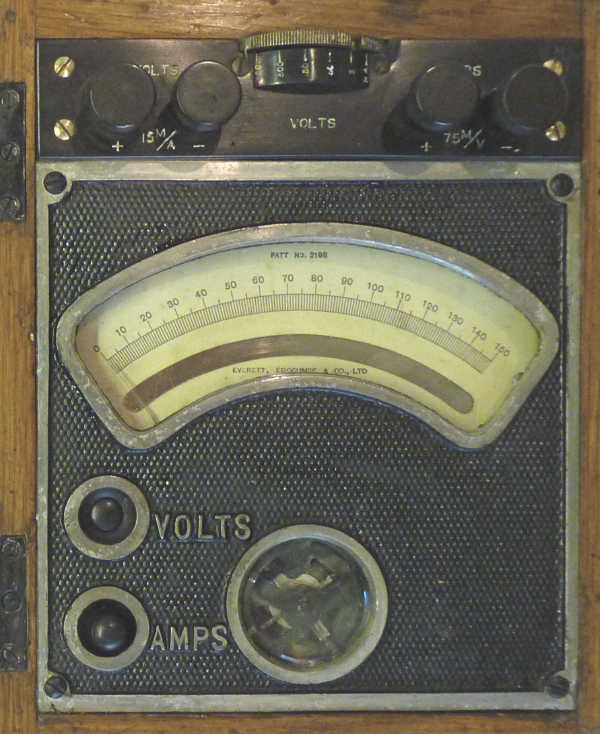 Close up view of scale
The meter range is selected by turning the notched brass wheel, the notch engages with a nib on the lid to ensure that the lid cannot be closed unless the switch is in a safe position.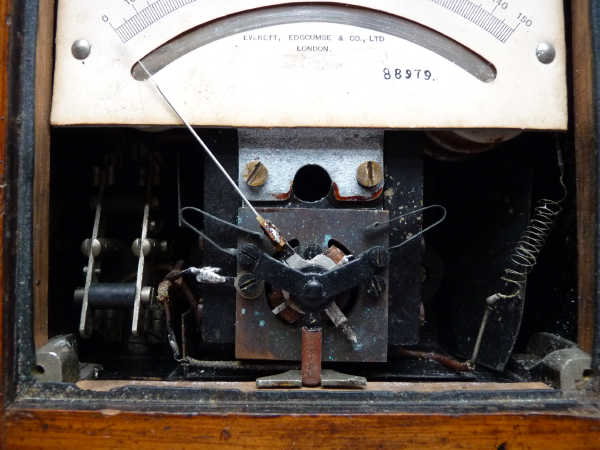 Interior of the instrument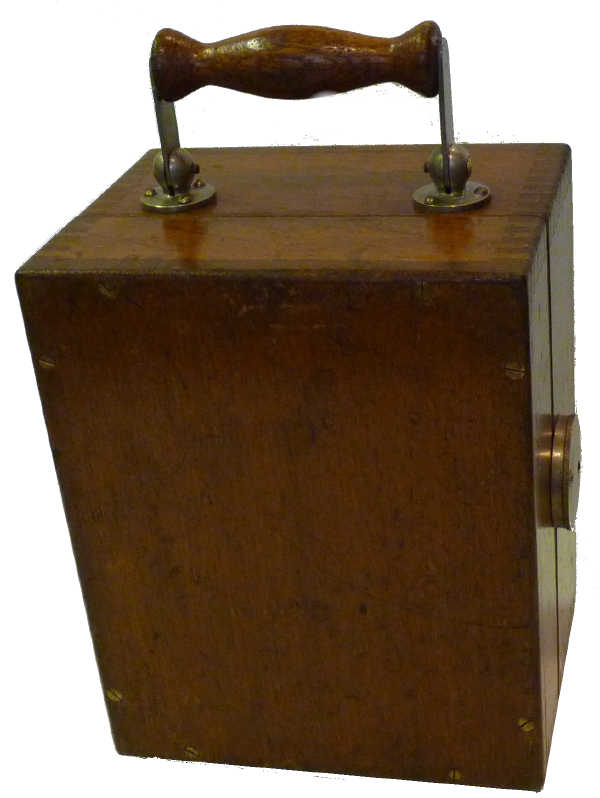 Instrument with cover in place