Elliott Type N Portable Standard Milliammeter
Serial No.1100014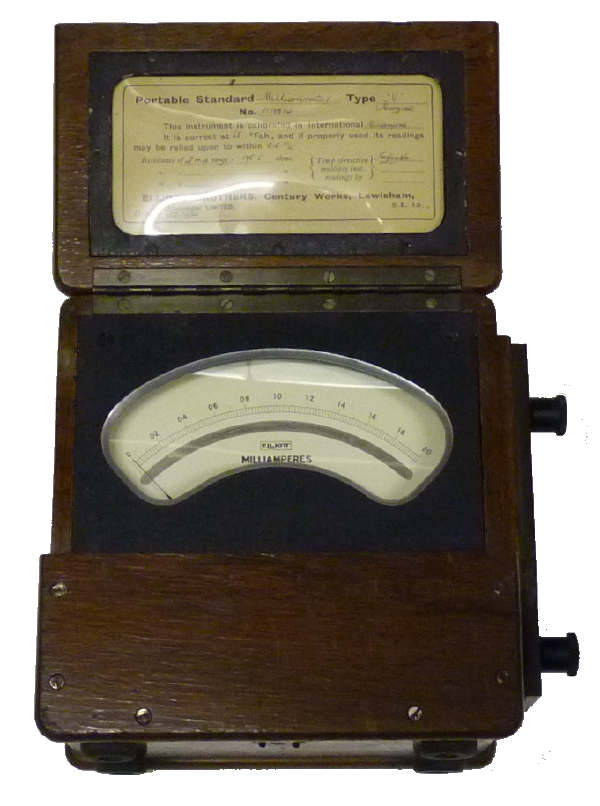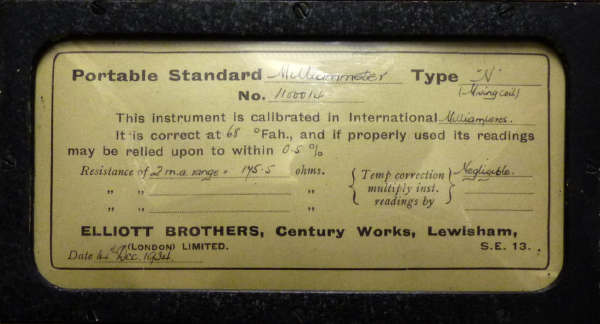 Elliott Type N Portable Standard Milli ammeter Moving coil, 2.0 mA FSD DC in wooden case, DC. Working. Calibration date 14 December 1934. Elliott Brothers (London) Ltd. Century Works, Lewisham, London SE13, UK. I have another Elliott Brothers remarkably similar meter dated 1967 SEE HERE

This is one of many instruments collected by Jack Davidson C Eng FIEE which I have been given by Dr Graham Winbolt.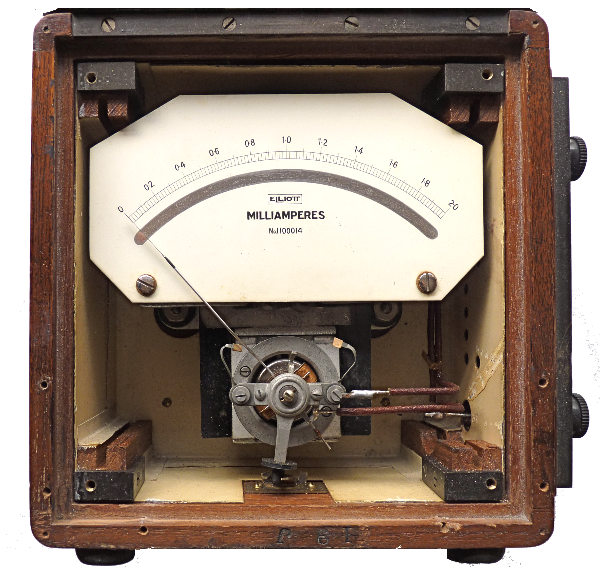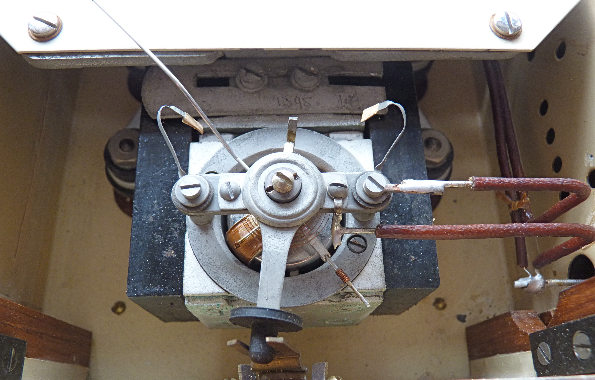 History
The company founded by William Elliott in Tash Street, Gray's Inn, London in 1800 as a maker of drawing instruments They went on to produce electrical instruments and computers. For more information see http://www.gracesguide.co.uk/Elliott_Brothers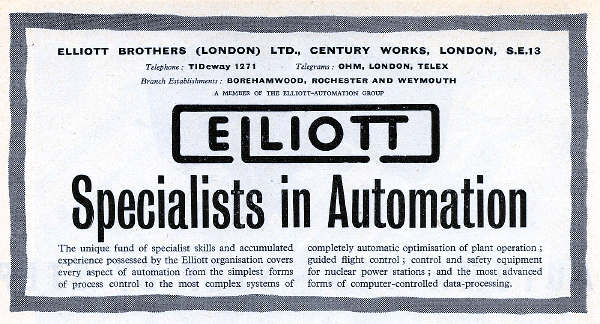 An advertisement from 1960.