GEC model BC402 valve radio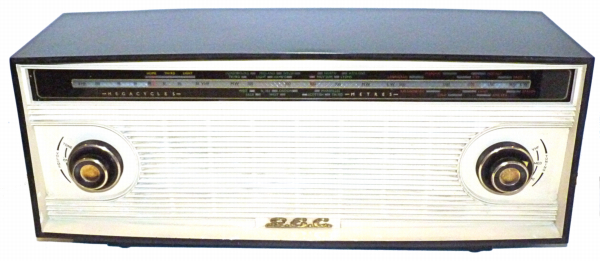 GEC model BC402 Long, medium and VHF band AC/DC mains operated table top valve radio housed in cream and brown plastic case. The case has a couple of minor cracks and a small horizontal section of the front grille had been broken and was missing. I cut and shaped a small sliver of wood which when glued in place and painted has improved the appearance. I used a fine paintbrush and the paint from a small tester pot of emulsion paint to touch up the repair and a number of scuff marks. The sides of the case were washed and cleaned with "T Cut" prior to polishing with furniture polish. It has six GEC valves: B109, X119, W119, DH109, N119 and U119. Price when new £ 15.10s. plus purchase tax. Made in UK 1959/60.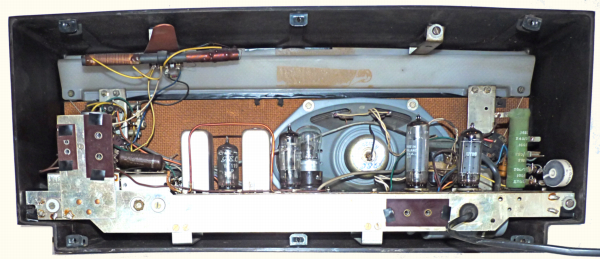 Rear view, note the additional ceramic wire-wound resistor on mains dropper

Underside, note the replacement electrolytic capacitor and associated components
This is one of a number of radios given to me in 2013 by John Smith a retired radio engineer.