Hacker model RP38A Transistor radio
s/n 58558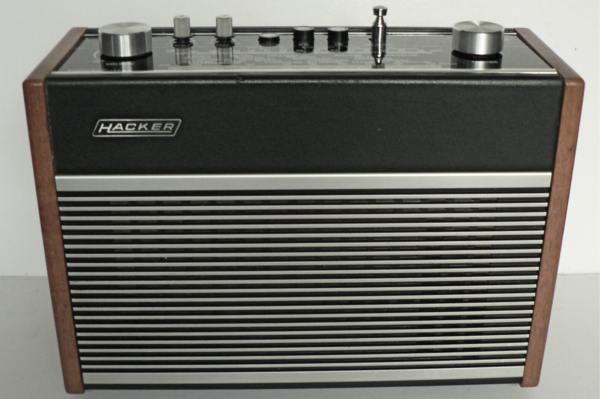 Hacker model RP38A Pushbutton selection of long, medium and FM (VHF) wavebands. Sockets for microphone and earpiece. Requires two 9volt batteries but was modified by my father in the late 1970's to operate from a 240 volt 50Hz mains supply. Made in England 1975 working.


Close up view of dial.
Click here for an interesting light upon the manufacture of some Hacker radios.