Kolster Brandes GR40T valve radio

Serial no.00012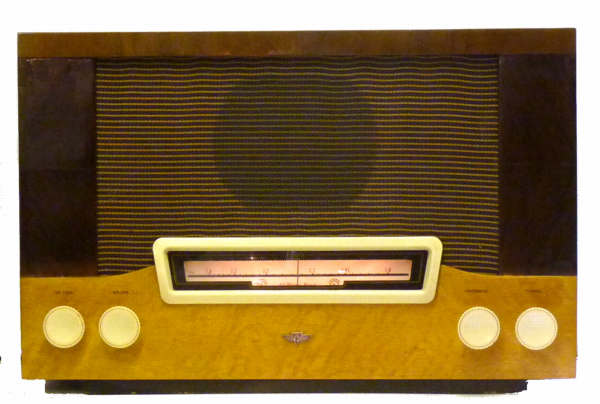 Model GR40T Kolster Brandes Ltd, Footscray, England.This relatively rare table top valve radio radio is a mains operated (100 / 120 or 200 / 220/ 230 /250V) 10 Waveband with 7 band spread ranges covering the MW and 9 SW bands:
1,600-535 KHz
9.4-2.95 MHz
5.95- 6.30 MHz
7.00- 7.40 MHz
9.35- 9.90 MHz
11.50--12.10 MHz
14.80-15.80 MHz
17.20-18.40 MHz
20.80-22.40 MHz
24.50-27.00 Mc/s
The valve lie up is as follows: 6BA6 6BA6 6BA6 6AT6 6V6GT 6X4. The tuning arrangement is interesting in that only the waveband being used is visible in the horizontal viewing window.
Kolster Brandes (KB) was part Standard Telephones and Cables Ltd. (STC) a British subsidiary of ITT. The factory in Foots Cray, Sidcup, Kent also manufactured Brimar valves.
When I received this radio it was almost silent, the bases for several of the valves were making poor contact with the valve pins and this took the judicious use of a needle to prise many of the base contact closer together. At some time in the past the electrolytic smoothing capacitor has been replaced (it can be seen taped to the chassis in the LH view below)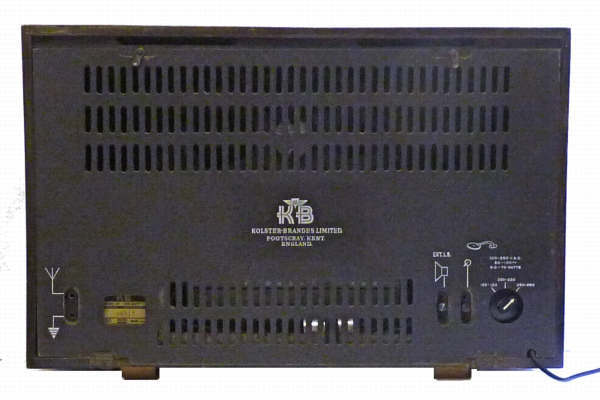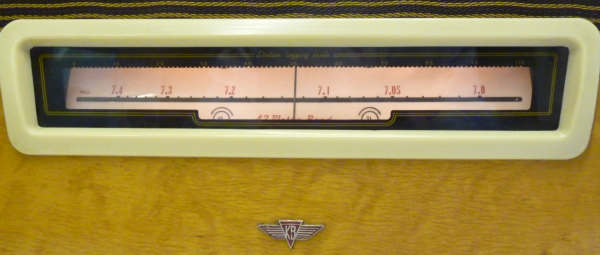 Back Panel and closer view of illuminated tuning scale.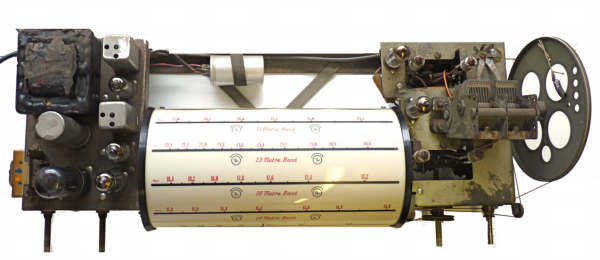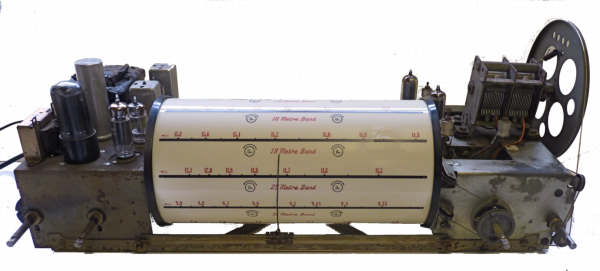 Chassis views, note the rotating internally illuminated tuning scale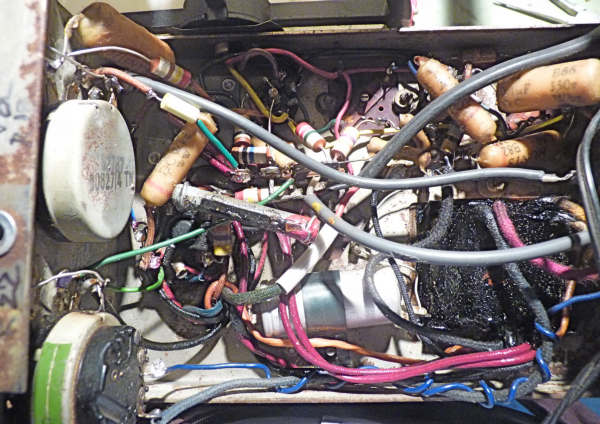 Not the tidiest piece of wiring!.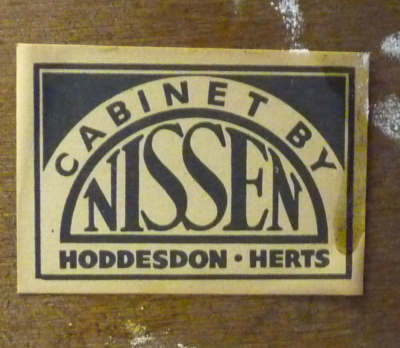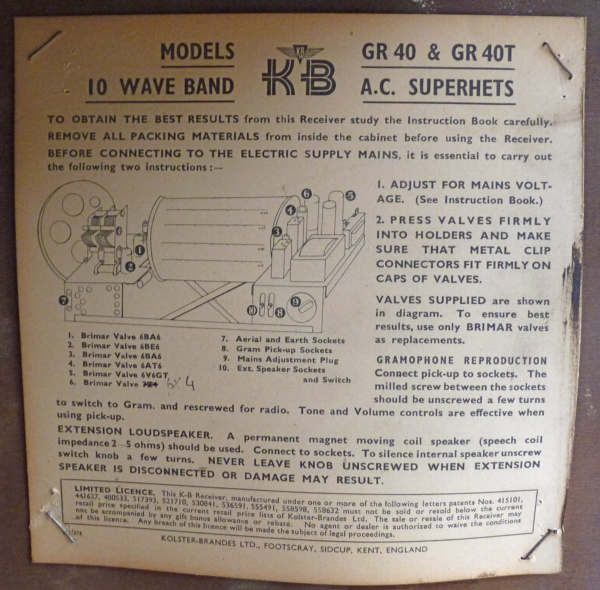 Labels inside the cabinet, generally the cabinet makers are anonymous.
This is one of a number of radios which belonged to the late Ron Griffiths which were given to me by his widow in 2013. This was his favourite radio and he spent many hours searching for and listening to short wave stations from many distant countries. Ron was was an engineer, working for himself and making parts for other firms. He made some items for the Pastorelli firm - brass cases for surveying equipment that is used in tropical climates - and also brass parts for Cambridge Instruments. The radio came with an instruction leaflet ant the original invoice reproduced below. It was obtained as a very good price (£ 15) because it was "sub standard" and sold internally to an STC employee at the New Southgate Factory. The retail price when first manufactured in 1951 would have been £ 27.6s.3d plus purchase tax! The low serial number (00012) of this radio indicates that it was a very early model and kept at the factory for a couple of years until it was decided that the space it occupied was needed for something else. Who Knows?