Measuring Instruments (Pullin) Ltd.
Milliammeter
Serial No.L4604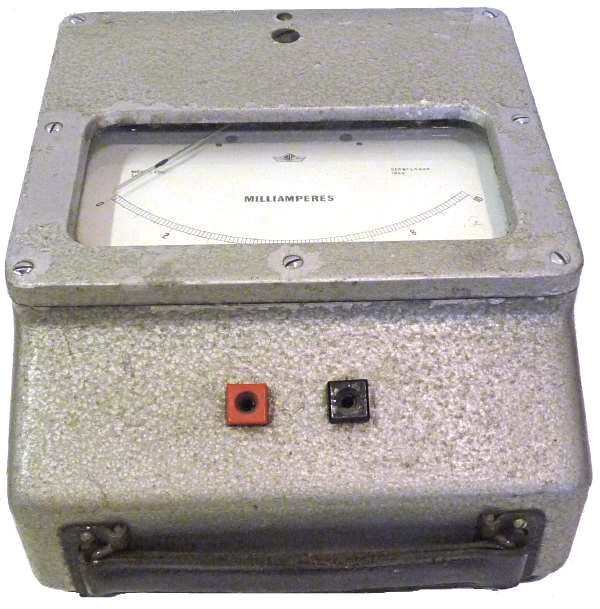 Measuring Instruments Pullin moving coil milliammeter in hammered grey metal case, 0-10 milliamps DC. Working. Measuring Instruments (Pullin) ltd, Electrin Works, Winchester Street, Acton , London W3.UK. 1956.
This is one of many instruments collected by Jack Davidson C Eng FIEE which I have been given by Dr Graham Winbolt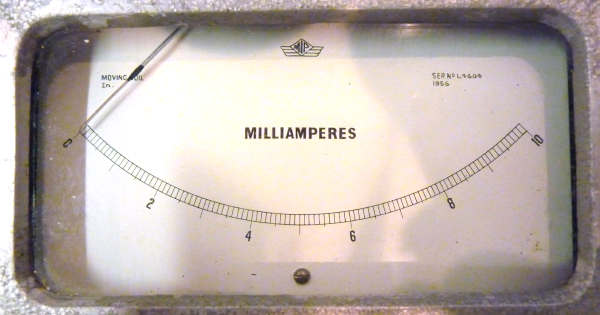 Close up view of meter scale showing the date and accuracy class of instrument.
The following advertisement from 1960 shows some of this manufacturers products including this model.