Cambridge Instruments Spot Galvanometers
No.L-83362 and L-377349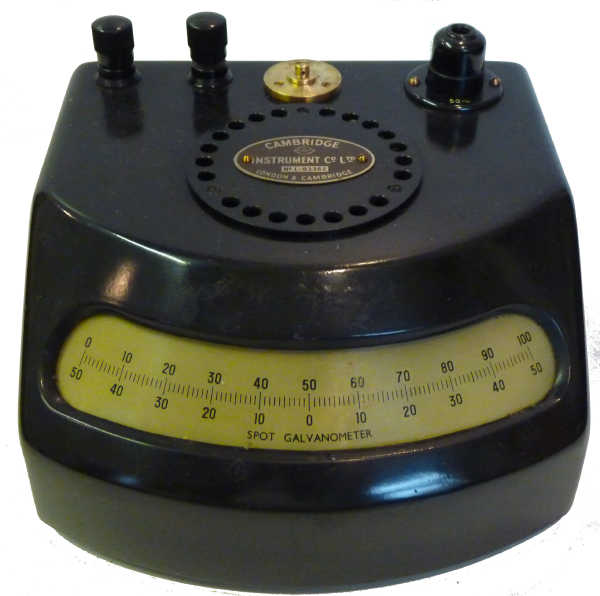 Mirror galvanometer No.L-83362 This incorporates a 6 Volt transformer, an incandescent light bulb and an optical system comprising a mirror and lens all housed in a metal case.. Cambridge Instrument Company Ltd, UK, date unknown.
This is one of many instruments collected by Jack Davidson C Eng FIEE which I was given by Dr Graham Winbolt in 2011.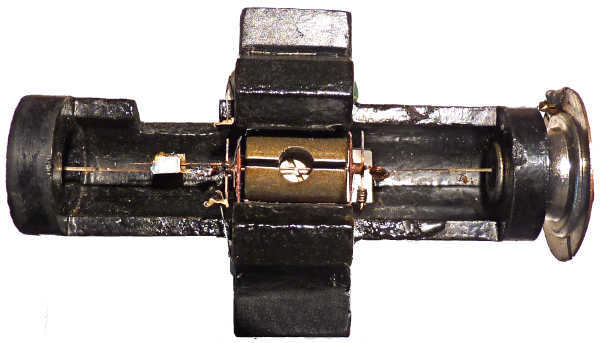 Meter movement
Although the optical system and the moving coil of the instrument were OK when I received this instrument, the very fine taut suspension wires were both broken. I have replaced these with somewhat larger wire from the hairspring of a discarded meter. It now works but will be less sensitive than intended.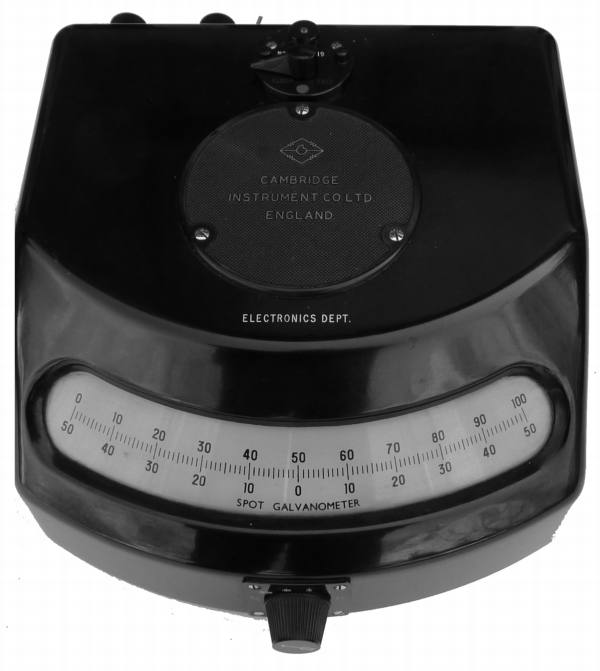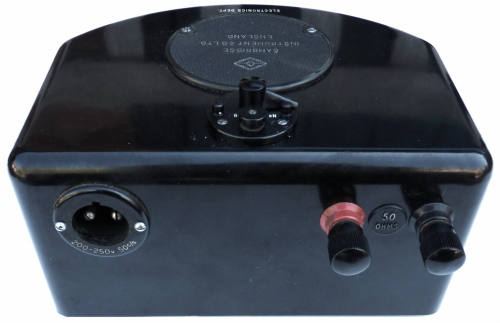 Mirror galvanometer No.L-377349 This more modern one which is housed in a Bakelite case used to belong to the late Mr R M Nightingale and was given to me by his daughter in 2013. Roy Nightingale worked at Cambridge Instruments for many years. He had kept the instruction booklet for the use and care of DC suspended Galvanometers. From this I found that this instrument is a Type 41154/2 and that I could have made a better job of repairing the older instrument if I had this booklet at the time.