W.G. Pye 2 valve Radio Model 720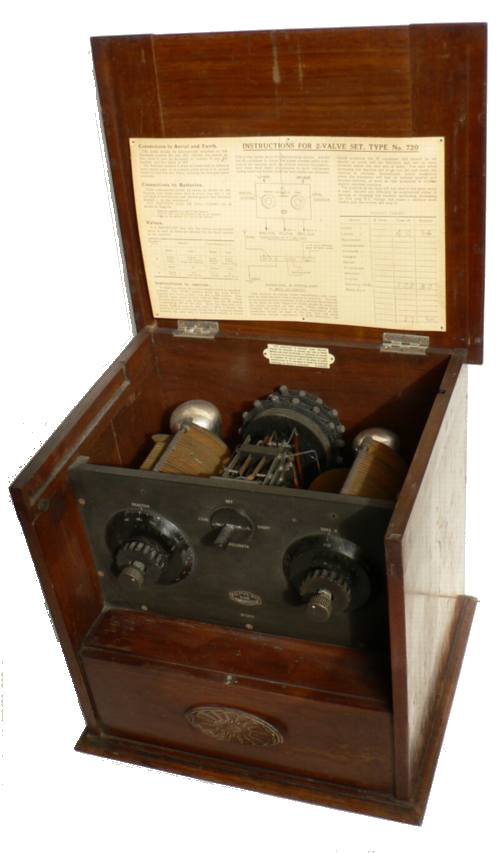 This 2 valve radio which dates from 1925/6 is housed in a walnut case which could also contain the batteries. It used to belong to the late Mr R M Nightingale and was given to me by his daughter. Roy Nightingale worked at Cambridge Instruments for many years. Konrad Birkner has advised that valves DE2LF, DE8, and PM4 were not produced before 1925. Consequently this set cannot have been made in 1924 as I originally suspected (see below). The "Wireless World" magazine of 10th November 1926 lists it at £8.5s.0d and £14.5s.3d for the set complete with valves batteries and speaker. This equates to over £770 today (2015). 1926 was a the year of the General Strike in Britain.

A man who made a great contribution towards the early involvement of W.G. Pye & Co. in wireless was William George's son, Harold, who after graduating with a B.A. degree from Cambridge in 1923 joined his father in the Company, and the following year was made a partner.

ln 1924 he designed the first successful range of receivers, these being the 720, 730 & 740 series, with the centre figure standing for the number of valves. Very high quality transformers were manufactured for this series and were available to the radio enthusiast. The following year saw the range of models increase with the introduction of series 8IO, 820 & 830.
source:
The Story of Pye Wireless 50th Anniversary 1979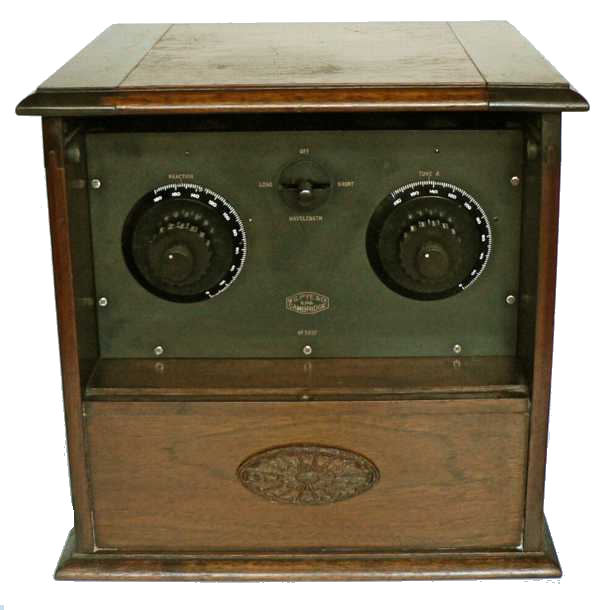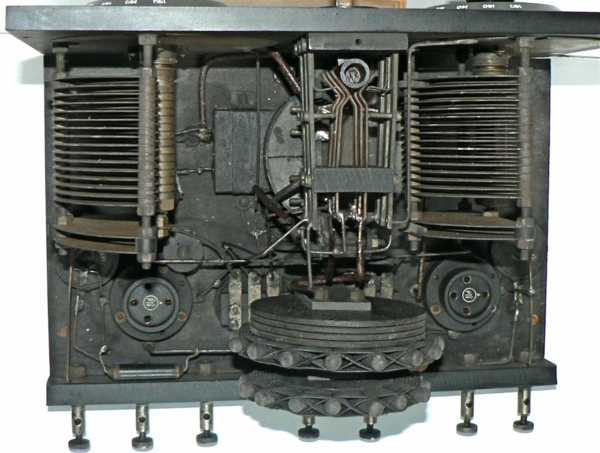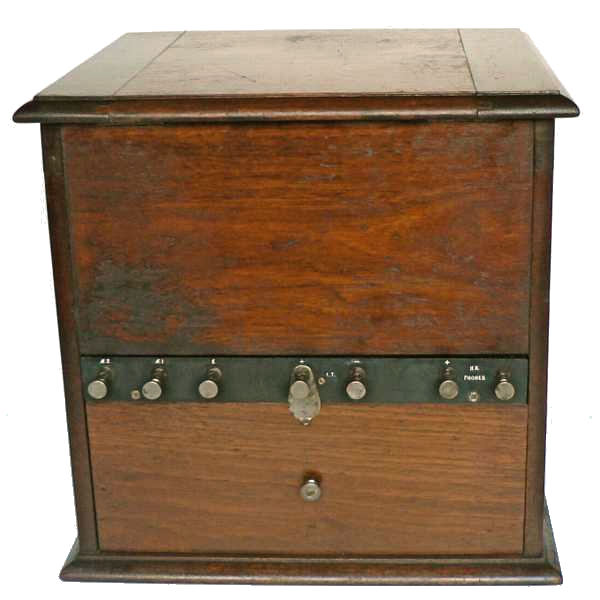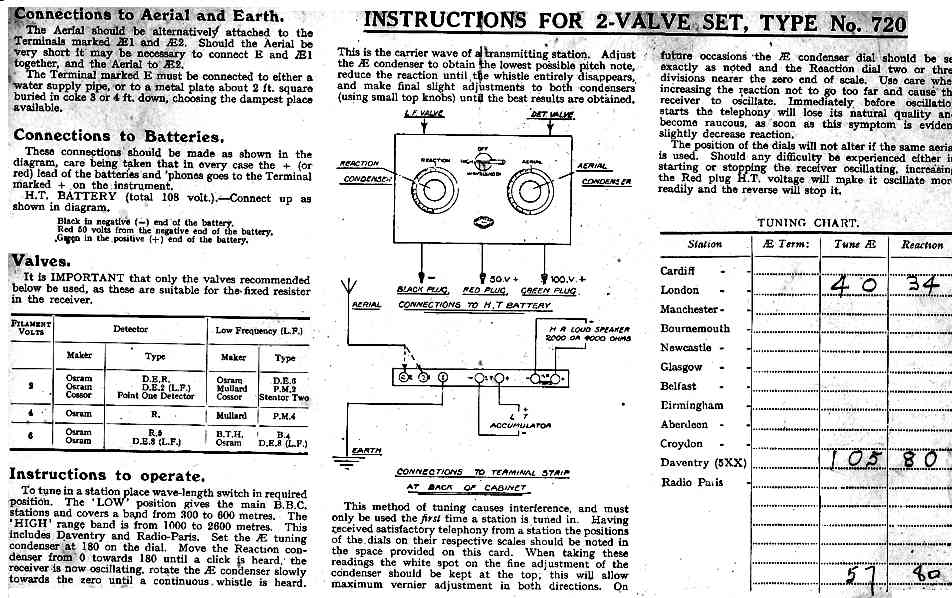 instructions in lid