Pye P29UBQ portable radio
serial number 41573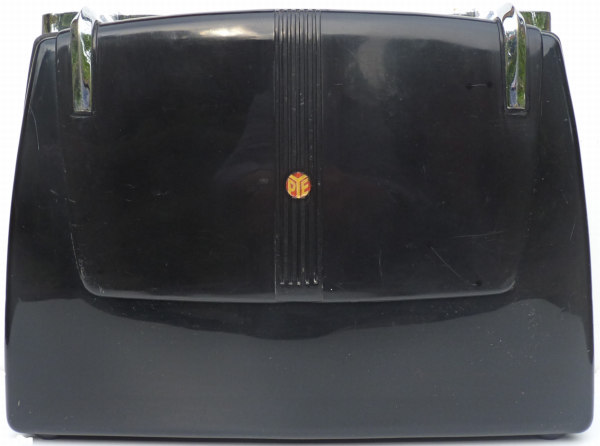 Pye P29UBQ portable radio Working. Date 1950/1. Cambridge,UK.
I saw one of these radios about ten years ago on an antique stall priced at £ 140. I was taken with the design, much more recently [2013] the opportunity arose to purchase one for a more realistic price. It was filthy and lacked the Pye logo and the chrome centres to two of the knobs. I soon established that it worked but not on the mains, this was because one section of the dropper resistor had burnt out. My attempts to repair this were short-lived and in the end substituted a wire wound resistor to take its place. Unfortunately I blew the output valve when the prod for my voltmeter shorted the HT to the filament line. A new valve from Crowthorne Tubes solved the problem and the set now works well.
Cleaning involved dismantling the case, buffing the plastic and chrome parts with 'T Cut' and applying black leather shoe reviver to the crackle finish on the metal portion of the case. I soldered wire extensions to the broken clips on the front cover of the frame aerials to keep it properly in position. The logo was copied from the instruction leaflet, cleaned up, coloured and printed at an appropriate size on plain paper which I glued in place and coated with clear polystyrene adhesive.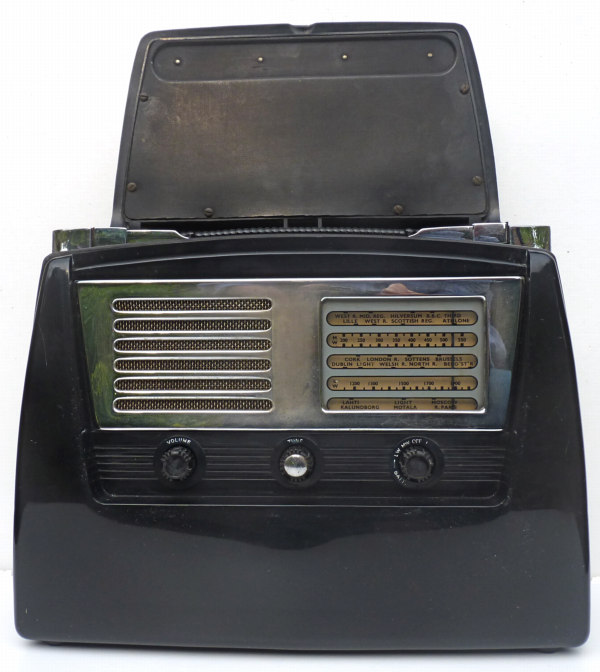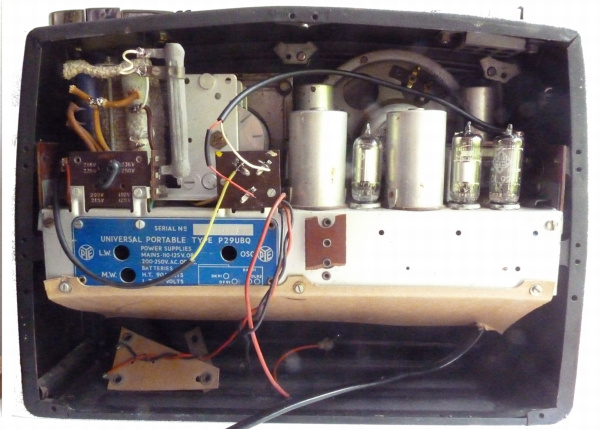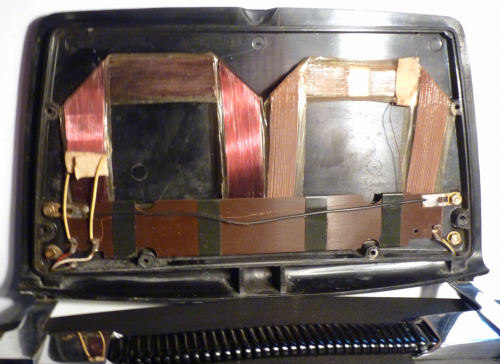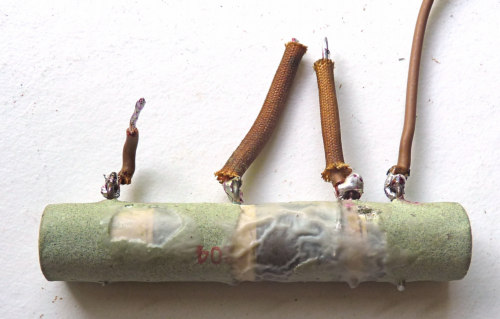 Inside the radio I found a dogeared instruction leaflet a copy of which you can download here [6.5MB]