Home built 3 valve battery Radio
I purchased this three valve battery radio from an antique dealer in 2015, the early valves and the the wireless licence caught my attention. But when I got round to examining it further when I got home I discovered that all three valve had open circuit filaments. The licence was interesting, it had clearly been the last of several which had been stuck with postage stamp edging to the inside of the lid over many years.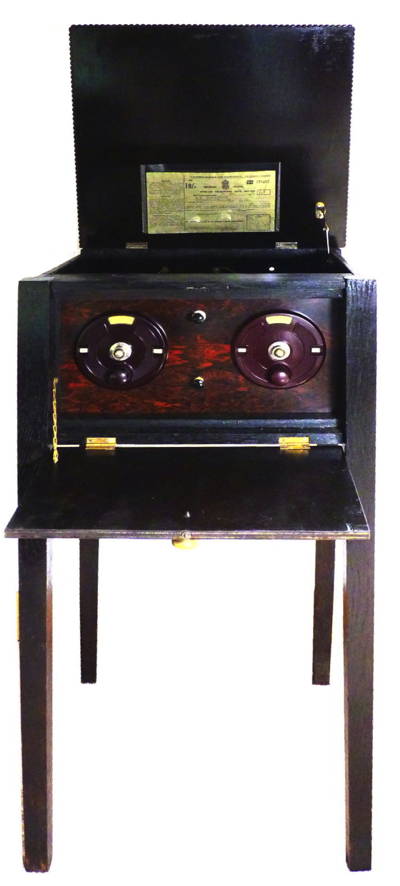 How the radio looks today after repairing and strengthening the cabinet. I guess the cabinet might have originally been a 1920's bedside table or one for storing sewing materials or something similar. The drop down flap is a later amateur modification. It is made of oak stained black. the flap is of plywood. I have removed some of the original modifications and strengthened and squared the radio compartment. It was then rubbed down and given a coat of Sadolin varnish, the top which had seen too much sun needed two coatings.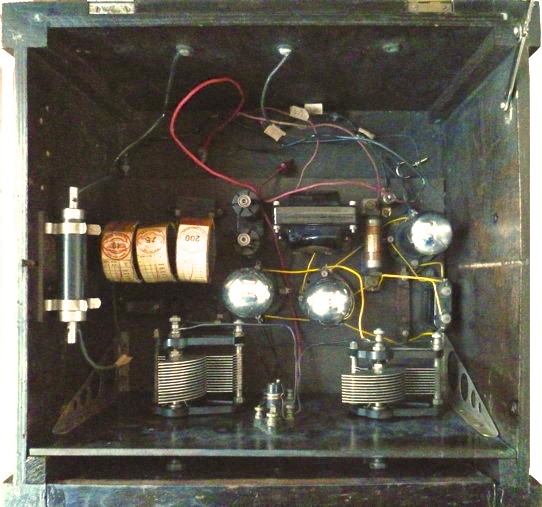 As received internal view.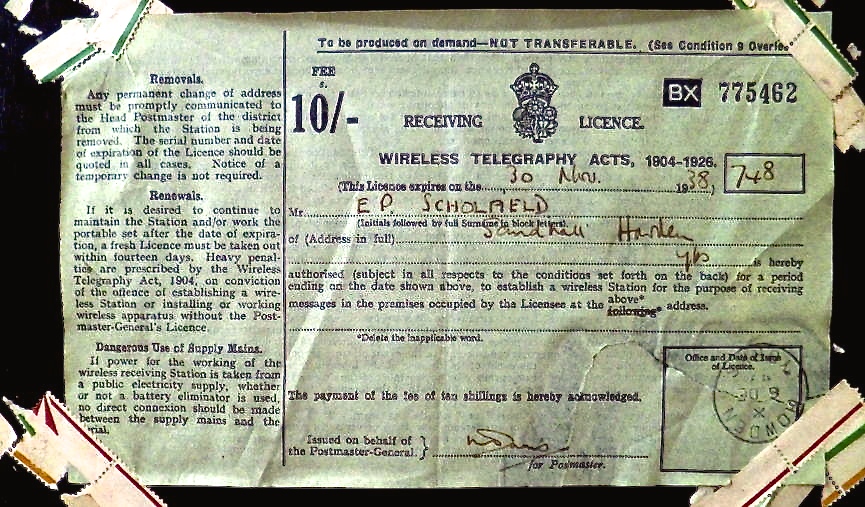 Close up of the licence dated 1938 in the name of E P Scholfield of Sand Hall.
Edward Paget Scholfield, (1877-1967), the eldest son of the barrister Robert Stanley Scholfield, J.P. and Ada Paget of Welton, took over the running of the Sandhall estate after his father's death in 1913. Born in London, he was educated at home by a German governess, Anna Wald, before going to Eton. At Trinity College, Cambridge, he read Agriculture, specialising in land agency. In 1898, he was elected a Justice of the Peace and became a County Councillor in 1916.
For more information about him and the family read this fascinating article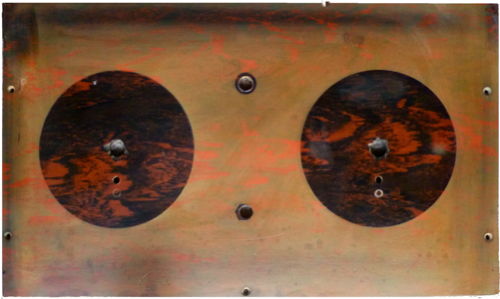 When I removed the slow motion drives it was evident that the the front panel had faded considerably over the years.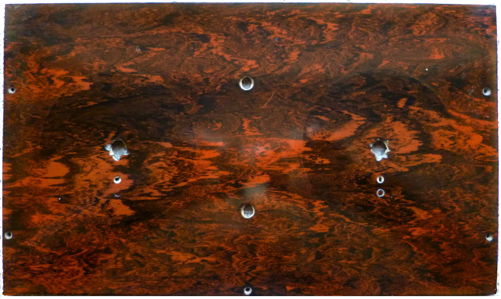 After a fair bit of elbow grease using wire wool 'T Cut' and furniture polish brought back the original patina.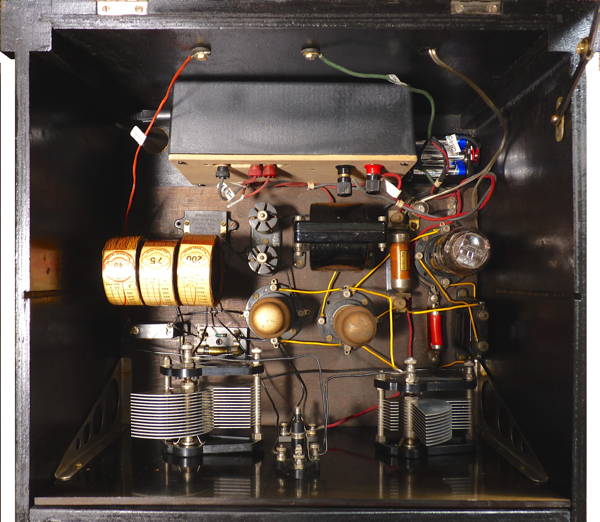 This is what it looks like after cleaning and replacing the useless valves. I used a pentode with the screen strapped to the anode for the output stage. The power supply shown below can be seen at the rear of the radio.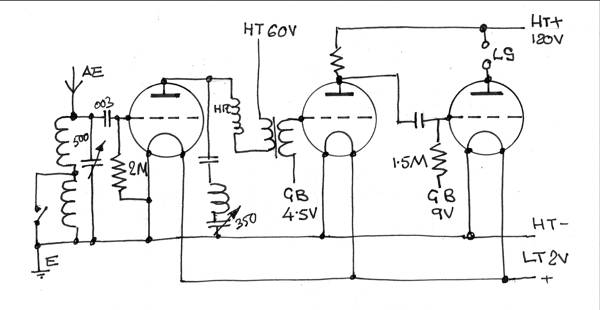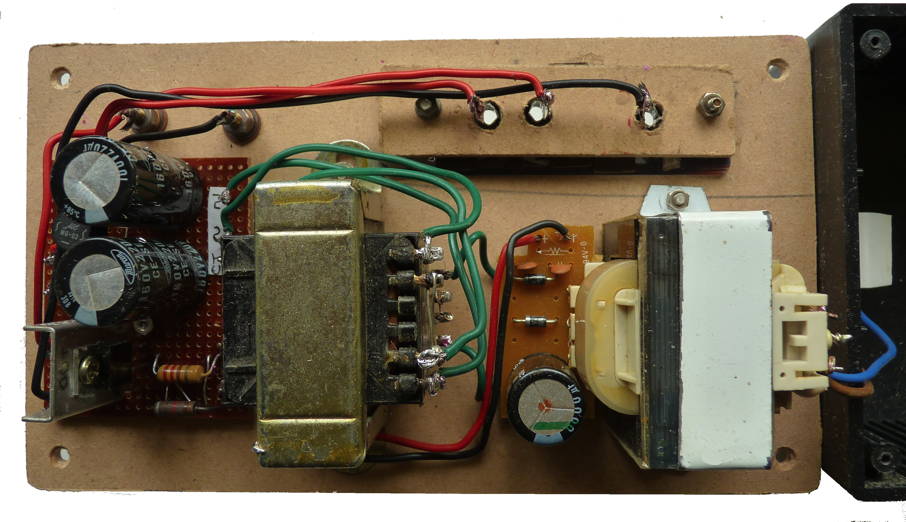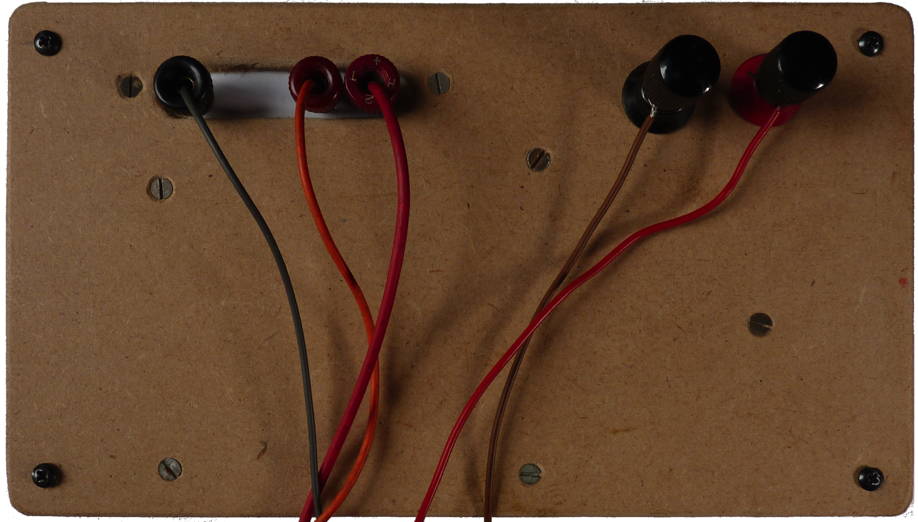 Power supply internals and front panel.