Taylor model 90 (series 8) Multimeter


s/n 9012252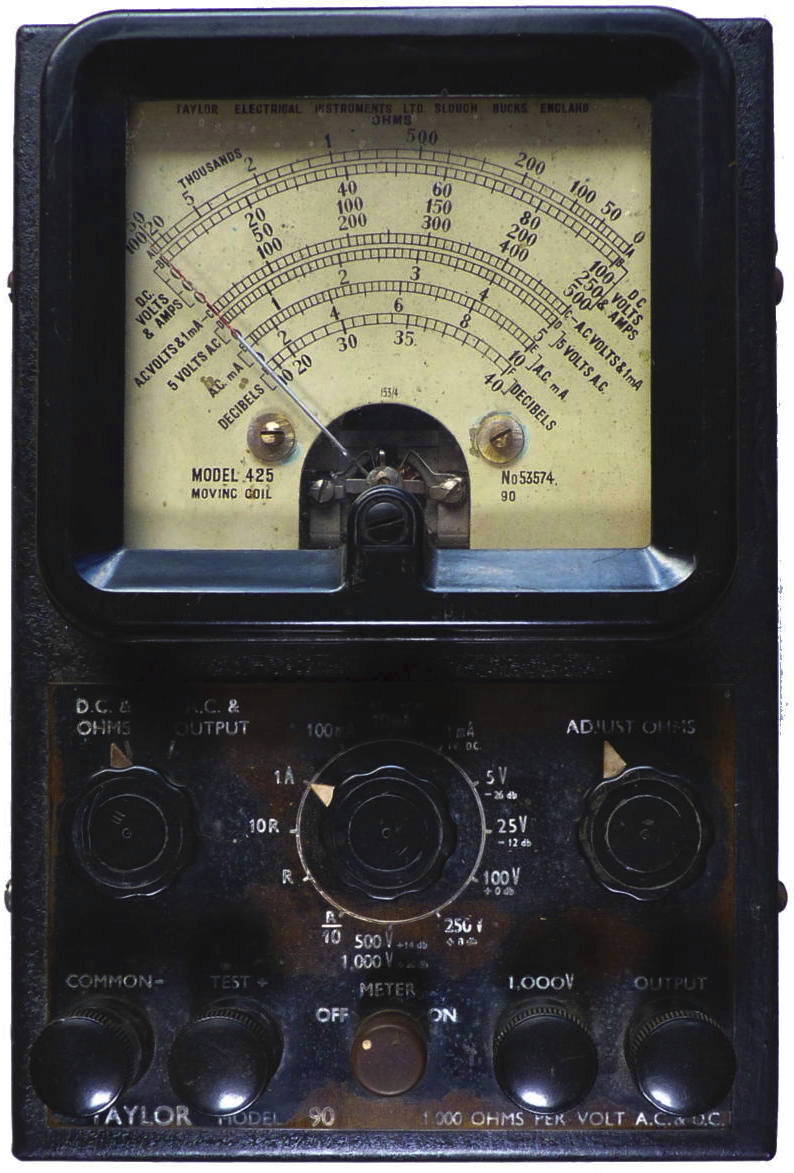 Taylor model 90. This 90 range multimeter which has a model 425 meter movement is housed in an steel case. I have no instruction manual. It is one of many instruments collected by Jack Davidson C Eng FIEE which I have been given by Dr Graham Winbolt
It was very grubby when I received it and the pointer touched the dial at the left hand end of the scale. Removing the four screws enables the front of the meter to be removed. I was then able to straighten the pointer and bend it slightly to stop it catching the dial.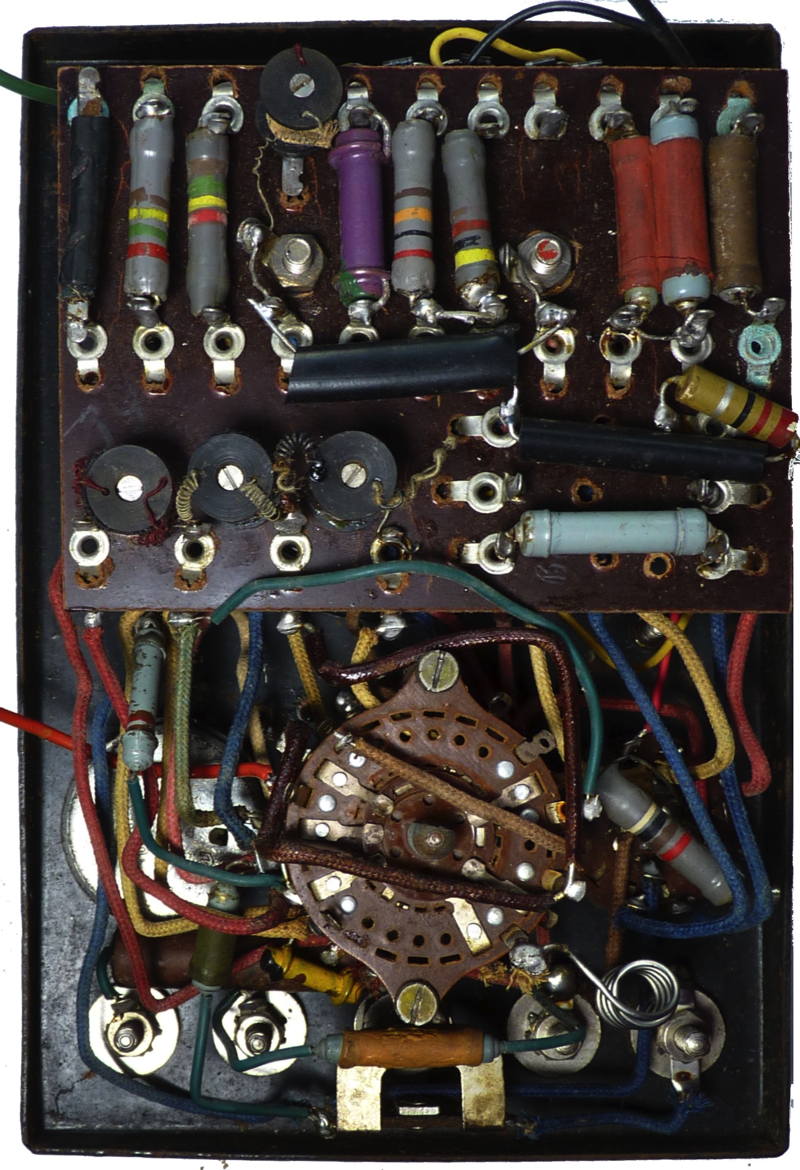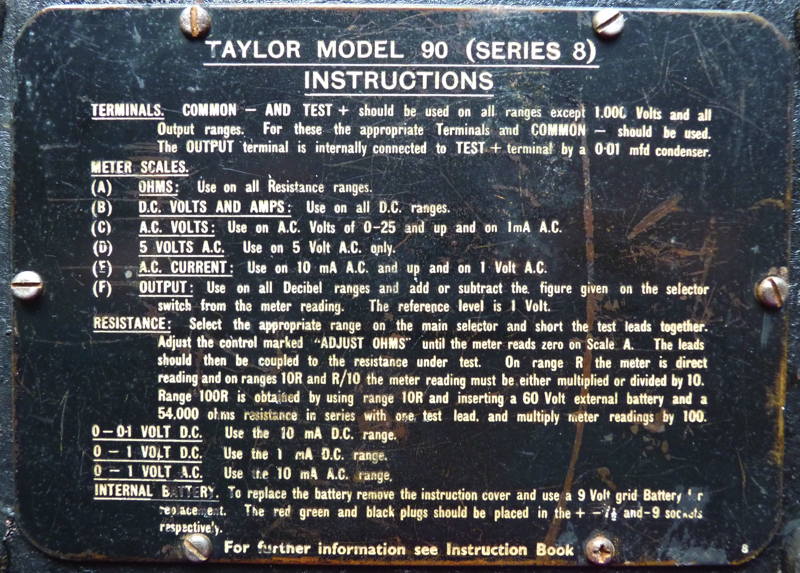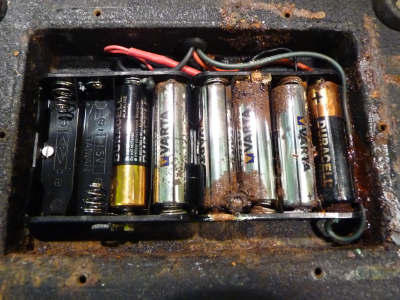 The movement now worked and the meter appeared to give correct readings on the AC and DC voltage scales. Two of the resistance ranges work.
Batteries This model used a 9 volt grid bias battery with brass sockets which was to housed in a compartment on the underside of the instrument. A previous owner modified the connections to utilise a bank of AA cells which appear to have been in place for more than 20 years. The compartment has been cleaned out, painted and fitted with connectors for a small PP3 9 volt battery and a single AA cell.
How old is it? I guess this was made in 1945/6 The metal rectifier has been replaced with four small diodes on a tag strip. This advertisement is from 1944.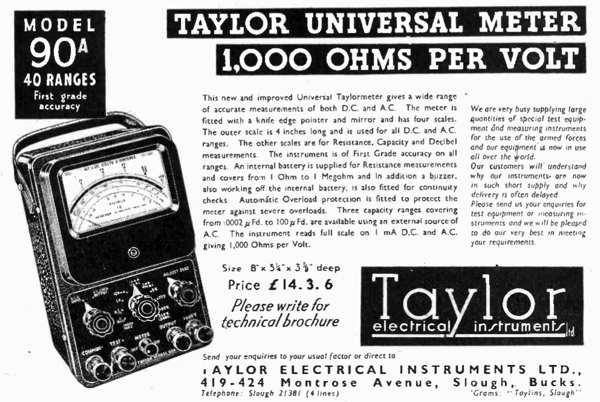 What is it worth? Perhaps £5.00, so not much!