Telequipment Oscilloscope Type S32


serial Number 5893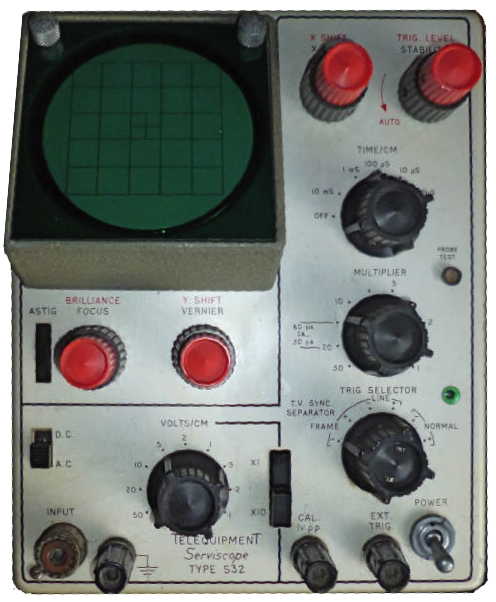 Telequipment Serviscope S32 6 Mhz single channel oscilloscope type S32. Mains operated. 200, 220, 240volts AC 50Hz. Display 50mm X 50mm. It uses nine Mullard ECF80 [triode pentode] valves and one EZ81 full wave rectifier. I have the 30 page operating instructions in English which includes the circuit diagrams.

This is one of several instruments which I have been given by Richard Fuller. It was in working order but needed a clean and the replacement of a broken terminal. Dates on the internal components indicate that it would have been manufactured in early 1962. The 1958 advertisement reproduced below is for the not so very different model which precedes this one. Manufactured by Telequipment Ltd., 313 Chase Road, Southgate, London N.14.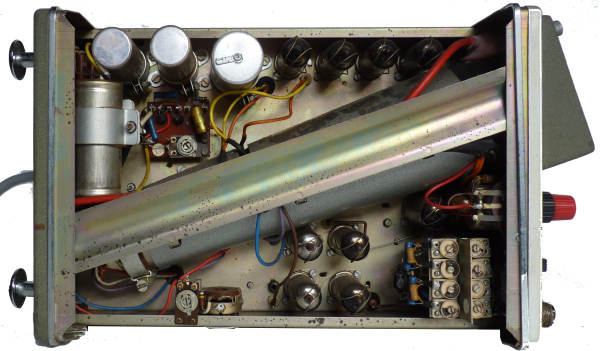 Interior left hand side [the projections on the back are for storing the power cable]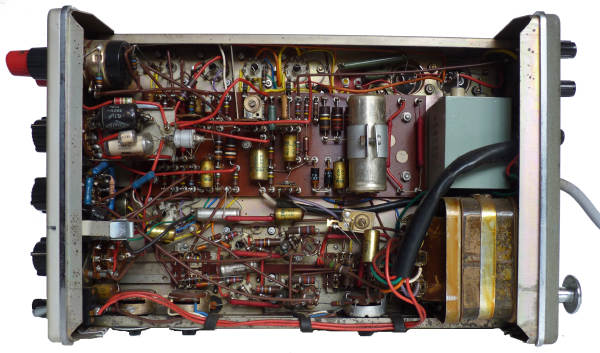 Interior right hand side
TELEQUIPMENT is a registered trademark of Tektronix U.K. Limited of 313 Chase Road, Southgate, London, , N14 6JJ. The SERVISCOPE trade mark dates from April 1958
If you are looking at this page you might find this Tektronix booklet of interest troubleshooting-scopes.pdf