Telequipment Oscilloscope Type D83


serial Number E737096

Telequipment Serviscope 83 with dual trace amplifier, single sweep S!A and S2C dual sweep plug in units. These well looked after instruments were given together with leads nd probes to me by Ken Coates in March 2017.

When manufactured in 1973 it cost £450, the S2C dual sweep plug-in was made in1974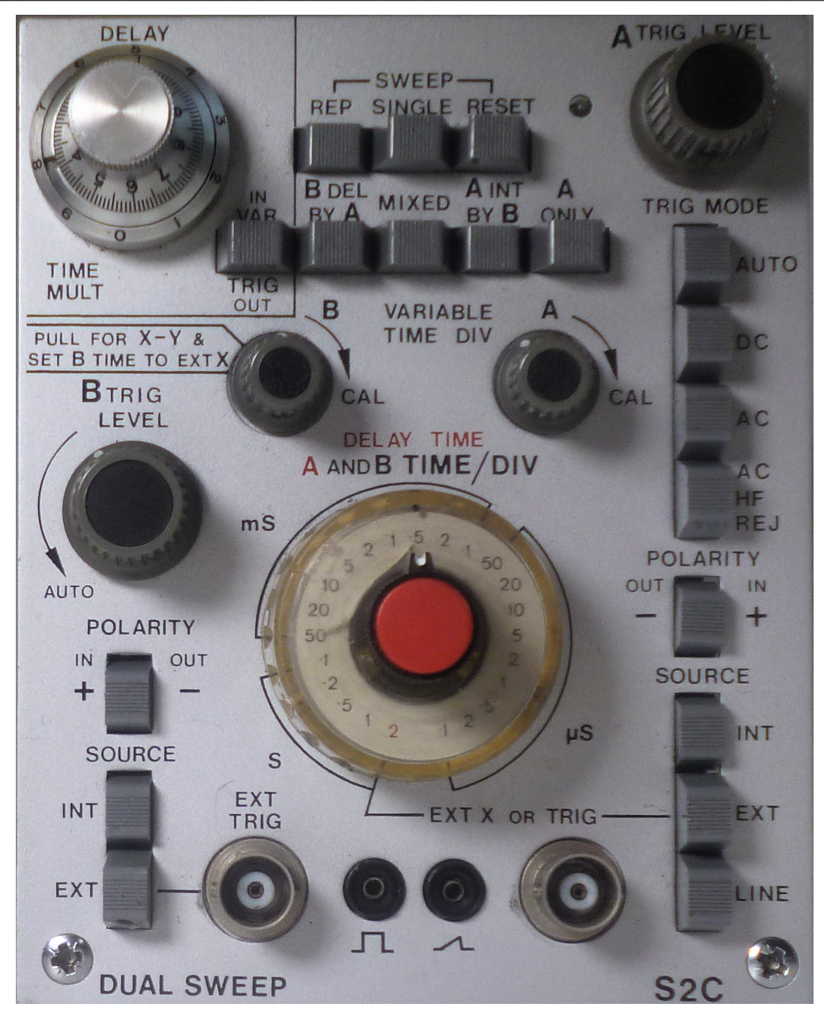 DC-to-50 MHz BANDWIDTH at 5mV/DIV
DELAYED SWEEP TIME BASE
DUAL-TRACE or DIFFERENTIAL AMPLIFIER
BRIGHT 6.5-INCH DISPLAY

DUAL-TRACE AMPLIFIER (V4)
DC to 50 MHz and 15 MHz using X5 gain.
DUAL TIME BASE (S2A)
MAIN (DELAYING) SWEEP 100ns/div to 2s/div in 23 calibrated steps

TELEQUIPMENT is a registered trademark of Tektronix U.K. Limited of 313 Chase Road, Southgate, London, , N14 6JJ. The SERVISCOPE trade mark dates from April 1958
If you are looking at this page you might find this Tektronix booklet of interest troubleshooting-scopes.pdf