Valve Pictures
From the 1920's to the 1950's
These images are approximately full size and I hope should help you date your radio.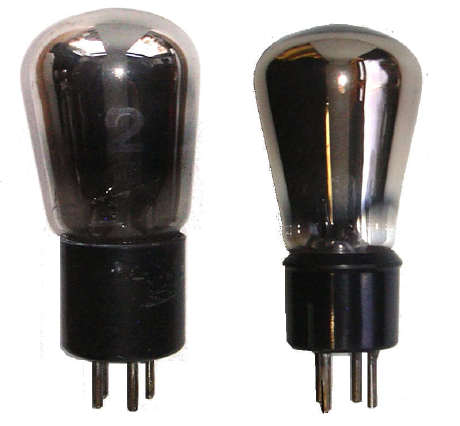 Three early British 4 pin triodes, the two on the right have split pins and probably date from before 1925. The left hand one was first manufactured in 1926 and has the design of pins seen in nearly all valves after this date.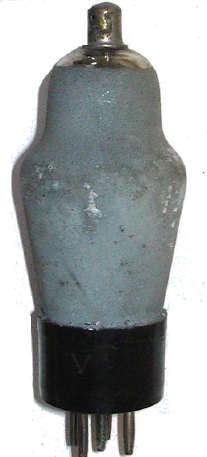 British 5 pin indirectly heated screen grid, This type of construction dates from 1927 onwards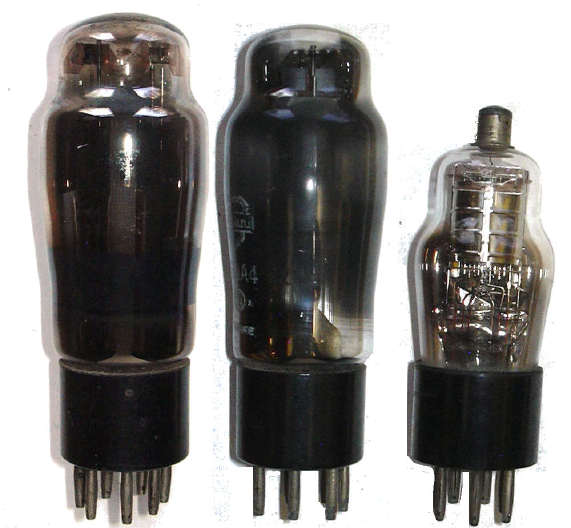 A selection of British 7 pin valves. This type of construction dates from 1932 onwards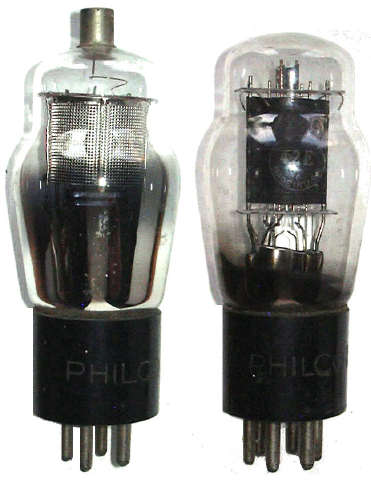 Two American valves typical 1930's construction. Note the solid pins and that two are thicker than the others.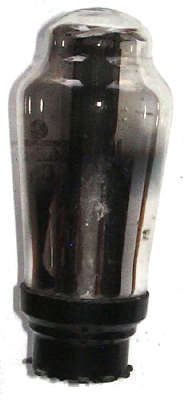 Side contact construction, introduced in 1936 but soon abandoned.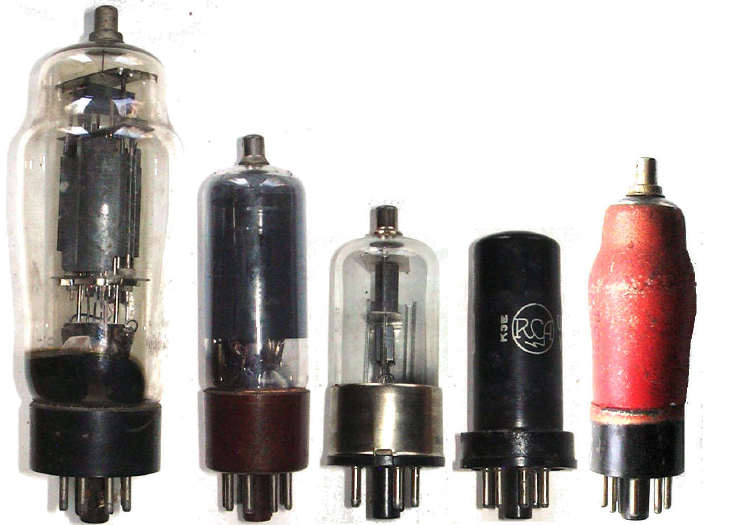 The ubiquitous Octal base, introduced in America in 1937 but soon became the normal form of construction.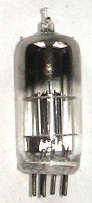 This 7 pin novel form of construction was developed in America in 1942 for military purposes found its way into domestic equipment in the late 1940's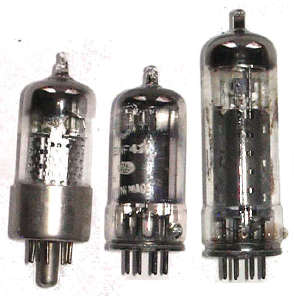 The 8 pin base on the left was first seen in 1947 and those on the right from 1953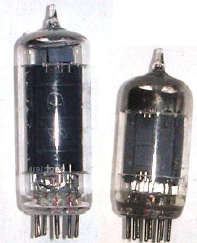 The 9 pin base was introduced in 1949 but not generally used until 1951.

20 Jan 2012