Weston Electric Instrument Corp.
Model 330 AC Ammeter
Serial No.8236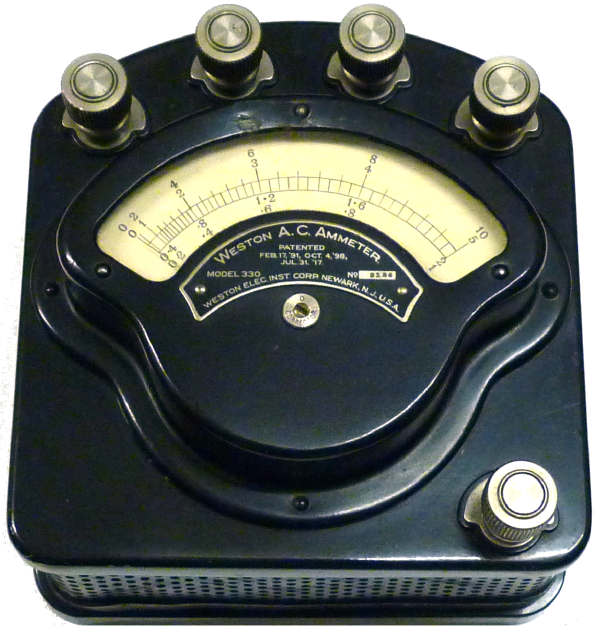 Weston Electric Instrument Corp. Moving iron ammeter in black metal and Bakelite case, 0-1-2-5-10 Amperes AC. Working. The meter movement is numbered 12510A. Date unknown. Weston Electrical Instrument Company, Newark New Jersey USA.
This is one of many instruments collected by Jack Davidson C Eng FIEE which I have been given by Dr Graham Winbolt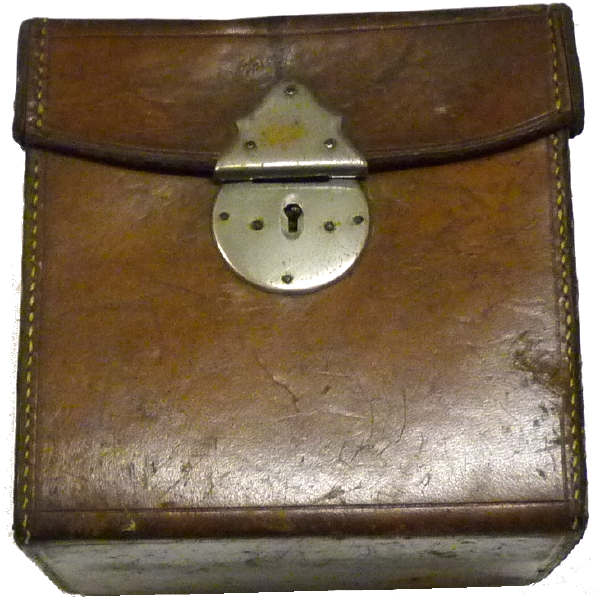 The instrument comes in a leather carrying case. The underside is marked "MVGRS Ltd KINGSWAY W2"
History
MV-GRS Ltd [Metropolitan Vickers-General Rail Systems] started in 1926 and became AEI-GRS LIMITED in about 1960. As can be guessed from the name made railway signalling equipment. See: Graces Guide. AEI-GRS Ltd then merged [about 1968] with SGE Railways Ltd. to become AEI-General Signal Ltd which in 1971 was taken over and became GEC-General Signal Ltd until dissolved in 2006.
Weston Electric Instrument Corp.
Edward Weston [1850-1936] founded the Weston Electrical Instrument Company and held 334 patents.