Weston Model 322 Micro ammeter
No.156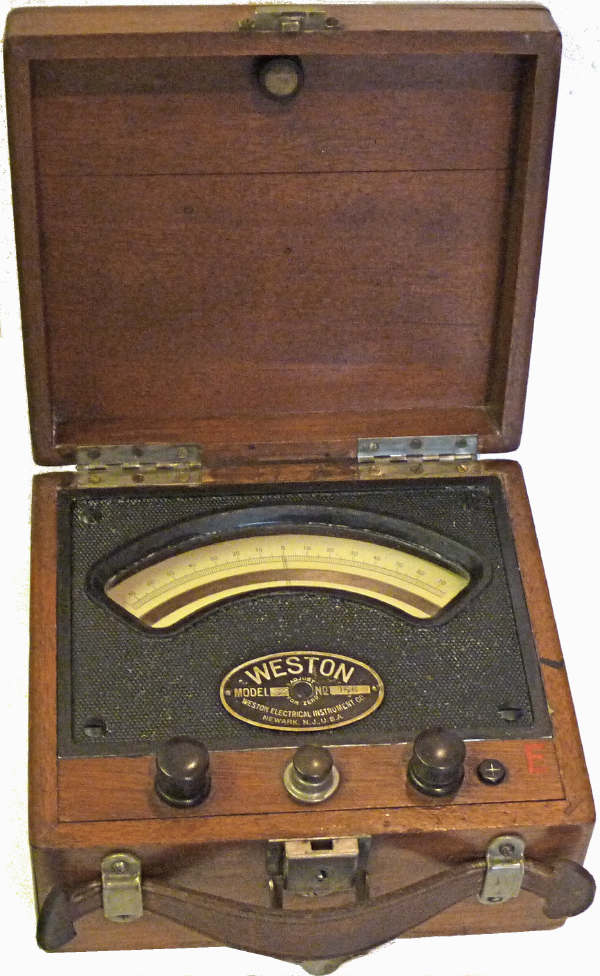 Weston centre zero micro ammeter 75/0/75 micro amps full scale deflection. The meter is brought into circuit via a push button between the terminals, this is depressed when the lid of the box is closed. The meter is working. Date unknown. Weston Electrical Instrument Company, Newark New Jersey USA.
This is one of many instruments collected by Jack Davidson C Eng FIEE which I have been given by Dr Graham Winbolt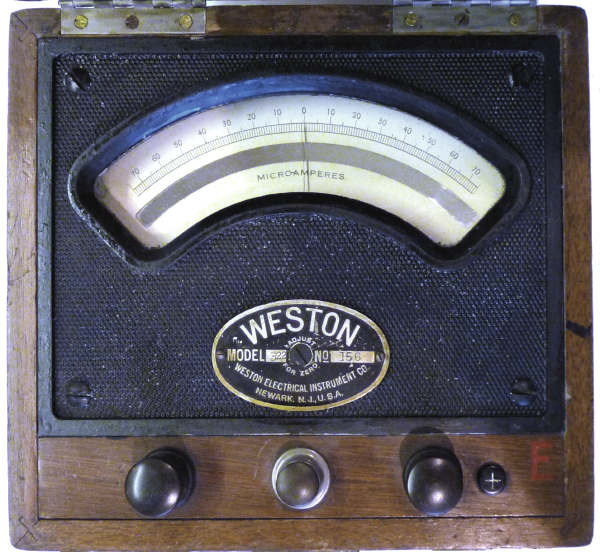 Front panel of the instrument
History
Edward Weston [1850-1936] founded the Weston Electrical Instrument Company and held 334 patents.