Whiteley Electrical Radio Company Ltd
loudspeakers

Whiteley Electrical Radio Company Ltd. "Stentorian Baby" cabinet loudspeaker with 3 ohm 6 inch moving coil permanent magnet and tapped transformer and volume control housed in a 25.1 mm wide 26.3 mm high brown painted wooden case. The transformer tappings are connected to a plug board on the rear. I am not sure how old it is, but I guess it was made between 1938 and 1947. Sets made before the war and shortly after often had connections for external speakers. This one with its many tappings is very versatile and is able to connect to a wide variety of radios. The 5 position 20 ohm switched volume control connected directly across the speaker voice coil is a tapped wire wound resistor similar to that shown below.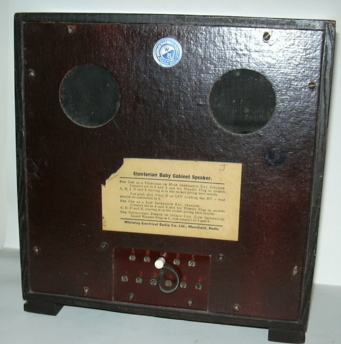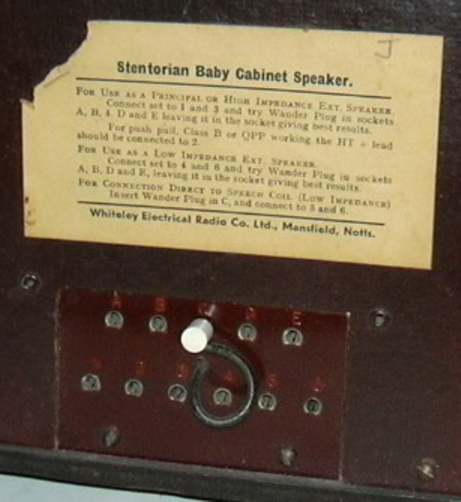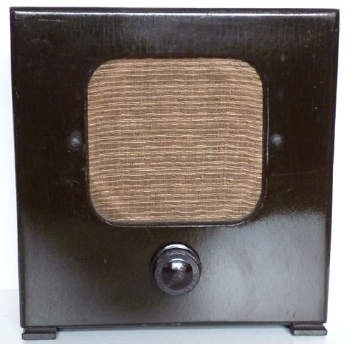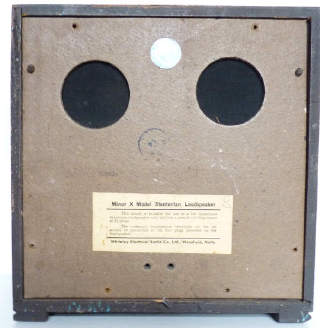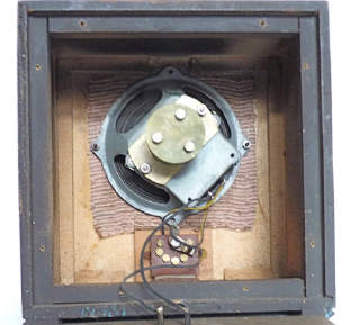 This is a Stentorian Minor X model with 5 inch speaker which was given to me by Hazel Barnard who found it when clearing out her late mother's loft and thought it was a shame to throw it away. She remembers it being used when she was a child. As can be seen this is a smaller and more basic loudspeaker than my Stentorian Baby. This one is of similar appearance but but housed in a 22.5 mm wide 23.5 mm high brown painted wooden case.The 5 position switched volume control connected directly across the speaker voice coil is a tapped wire wound resistor. (16.3/12.7/6.8/2.5/1.2 ohms)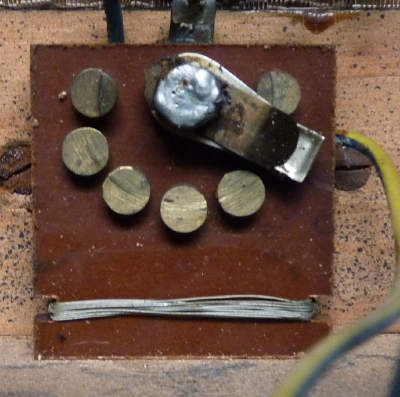 Close up view of volume control

This is a Stentorian Bristol model with 3 ohm speaker and 4 position volume control. This loudspeaker which belonged to her late uncle was kindly given to me by Imogen Radford.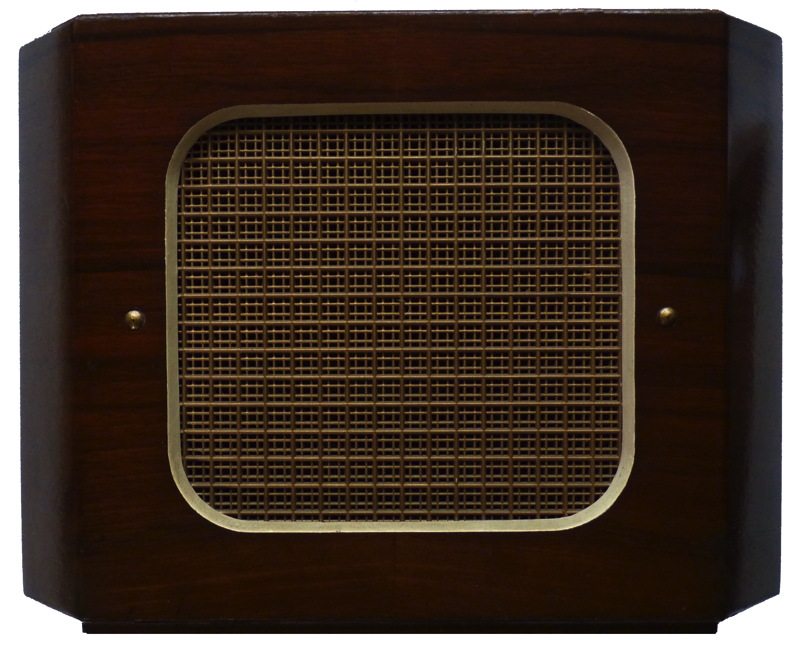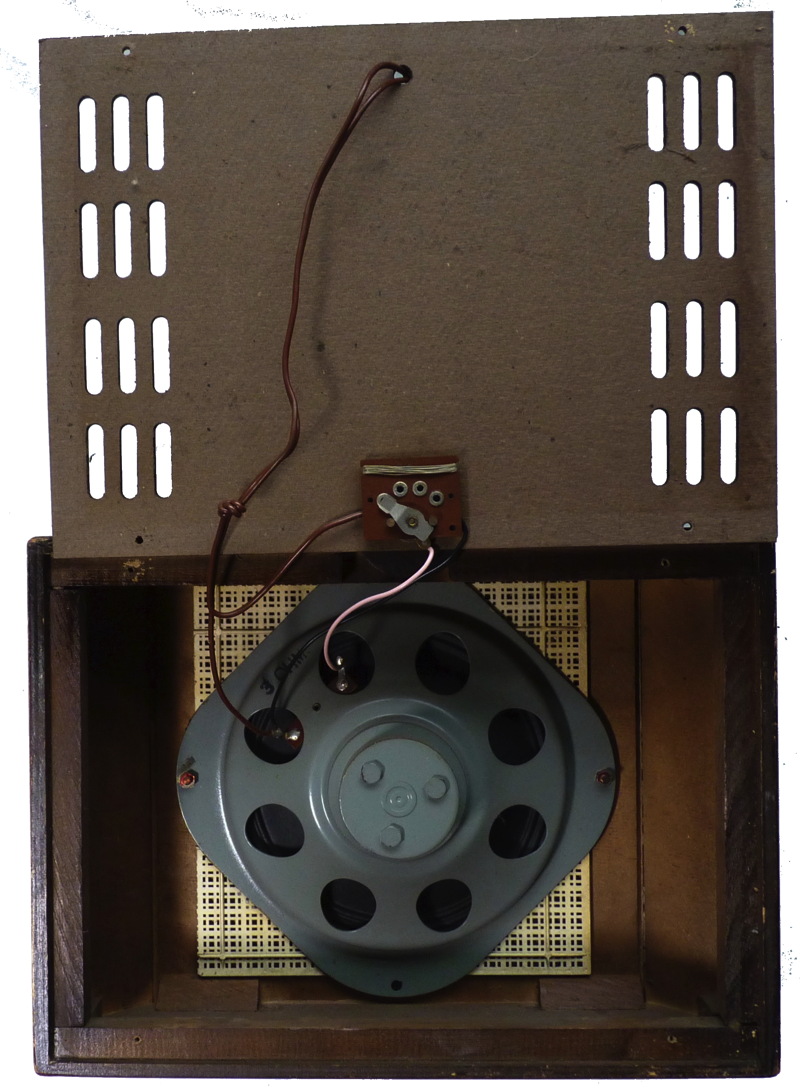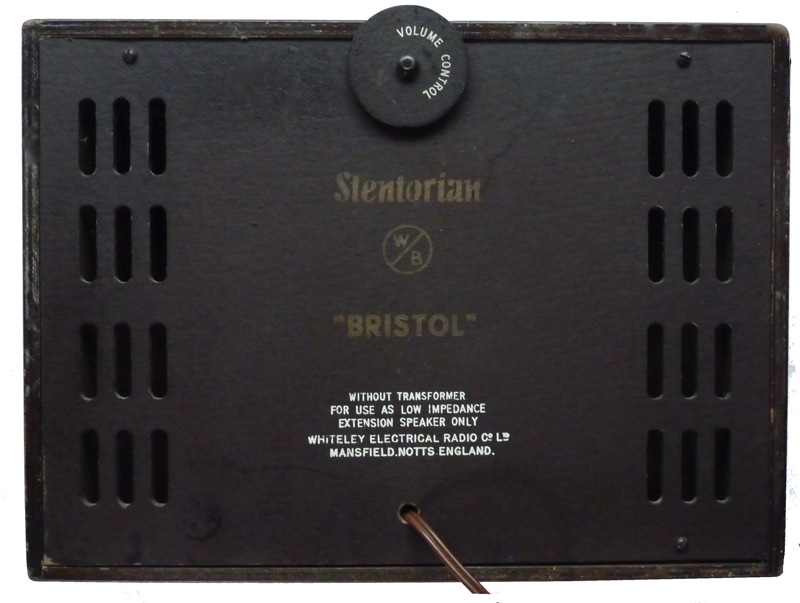 rear views

Michael Mearman has sent me pictures of his Stentorian Junior 7 which has been with his family since new (maybe 1948), it was first used with a Philips radio then a Regentone radiogram and now a Grundig transistor radio.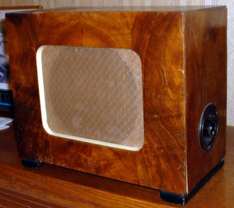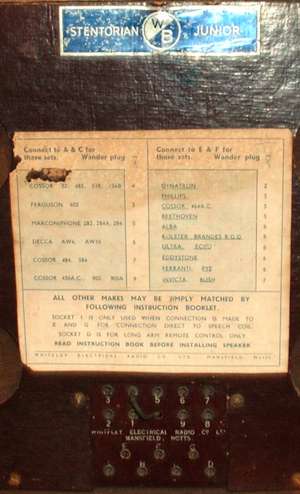 Whiteley Electrical Radio Co Ltd formed in Mansfield Nottinghamshire in 1926 and in1978 became Whiteley Electronics Ltd, latterly they had 100 employees and a turnover of £ 4.5m. The firm designed, manufactured, commissioned and serviced PA, Audio Communication Systems, Electronic Display Systems and Visual passenger Information Systems for trains and buses. They were based in a former mill in Victoria Street, Mansfield' Nottinghamshire NG18 5RW
THe firm was taken over by Bombardier Transportation Rolling Stock UK Limited in September 2009 and in 2014 the business was transferred to new premises (Castlewood) in Sutton in Ashfield Nottinghamshire. The original premises in Victoria Street Mansfield have were advertised for sale in 2014.

Ian Dyer who started work at Whiteley's in 1968 advised that they also made the Medresco hearing aids for the National Health service.
Norman Smeddles thought you may be interested to know that he has a vintage Vox amplifier circa 1958 which is fitted with an 8 inch Whiteley Speaker. What makes it interesting is that, in the book 'The Vox Story' written by Dick Denney, the designer of Vox amps, there is no mention whatsoever about the use of Whiteley Speakers in Vox products. The only speakers used in Vox products, according to Mr Denney are Elac, Celestion, Fane and Goodmans.
Kevin Collins worked at Whiteley's when they were producing their own speakers and transformers in the old section of the factory. He recently (2015) saw an article in the local paper (the Chad) about the proposed demolition of the old part of the factory so thought he would take a few photos while it was still standing! He was there from 1965 when he was 15 until 1972 working in R&D not he hastens to add as a 'boffin' but making up stuff they designed and assembling small orders it wasn't worth sending to the girls on the assembly lines. At this time move away from valves was taking place and well advanced although many thought that valves were quieter and more reliable than the early power transistors. The firm still produced things like Radio Sonds for the met office which used valves (the ones that attached to a weather balloon) and they were making Rocket Sonds which as the name implied were sent up by rocket then came back by parachute. They also made search coils for the GPO and PABX's (telephone exchanges). Also emergency telephone battery's encapsulated in Araldite for the Coal Board. Apart from speakers and transformers if it was electronic Whiteley's probably could make it even having its own Tool Room and Press Shop and apparently were involved in secret bomb aim design in WW2.

Sometimes labour was cheaper than components he remembers grading capacitors on a bridge and putting them in separate boxes then matching them to a coil as he assumes 1% capacitors were not available or very expensive or perhaps the coils varied too much. They were used in Araldite encapsulated small oscillators (??85bs) which were used in phone tone generators by the GPO. He thinks they were also used in grey plastic encapsulated search coils which were used to find underground cables. Anything that failed final inspection (as sometimes the encapsulation altered their performance) was dug into with a hot soldering iron and repaired and re-encapsulated! Any thing that failed prior to this, for example, being unable to match a capacitor to it had its coil winding's adjusted by hand or the tension on its ferrite pot altered in the case of the oscillators. Probably today they would just be scrapped!

All closed down now of course but the 'new buildings' have found a new 'life as anything from the sale of Antiques to 2nd hand furniture as can be seen in these recent photos: The old (top floor) R&D, The 'new' R&D in the what is now the Swirlforce building on the ground floor, the upstairs was the drawing office and lastly the old tool room to the left of the blue gate. One thing which was a landmark and is now gone is the old factory chimney with the WB (Whiteley Bonham) sign on it! Kevin says he realy enjoyed his time there and it was a great company to work for.
Whiteley's also had its own cabinet works down near Mansfield Brewery. This was replaced by a new building the other side the railway in 1970. Kevin wanted some extra cash so Whiteley's let him work a week of his holidays helping to wire it! Sadly that soon closed as the days of wooden cabinets was coming to an end with the rise of mould injected plastic and he believes it was sold.
Jayne West was clearing her late mother in law's loft and found a wooden table (approx. 20" x 12") with detachable legs on castors. Her husband remembers it as a TV table in the early 60s but doesn't recall the TV or table being purchased. It could be mid 50s when his parents moved to the house. She was going to offer it to a furniture recycling charity but was curious about a tatty label underneath WER Co Mansfield with a W/B logo so searched online where she found this page about the Whiteley Electrical Radio Company. She assumes it was made in the cabinet works mentioned above. Maybe it was for a radio rather than TV. As can be seen it's solid but very scratched.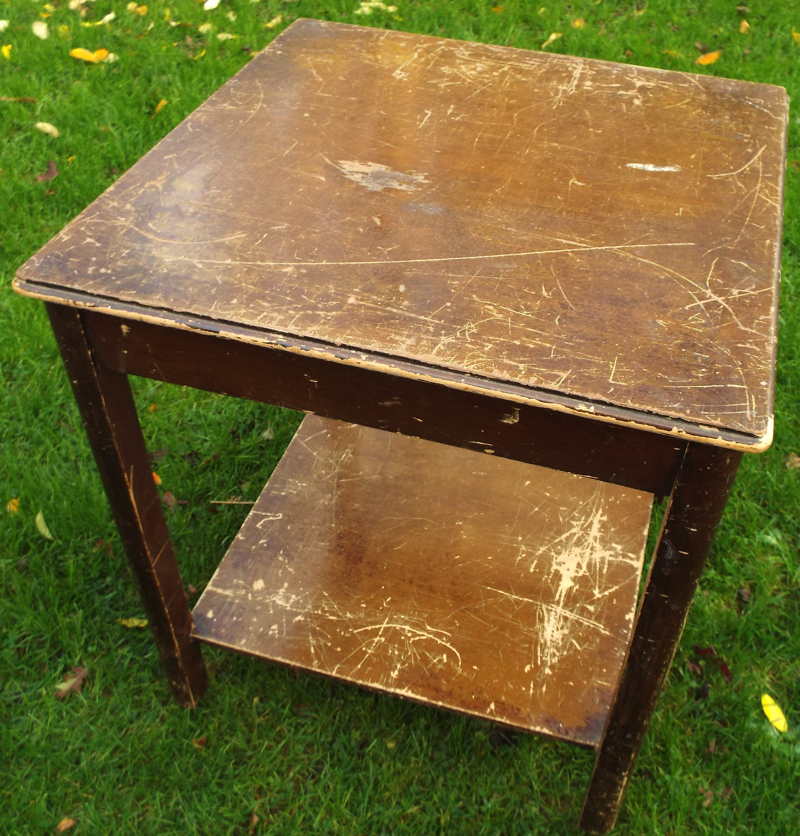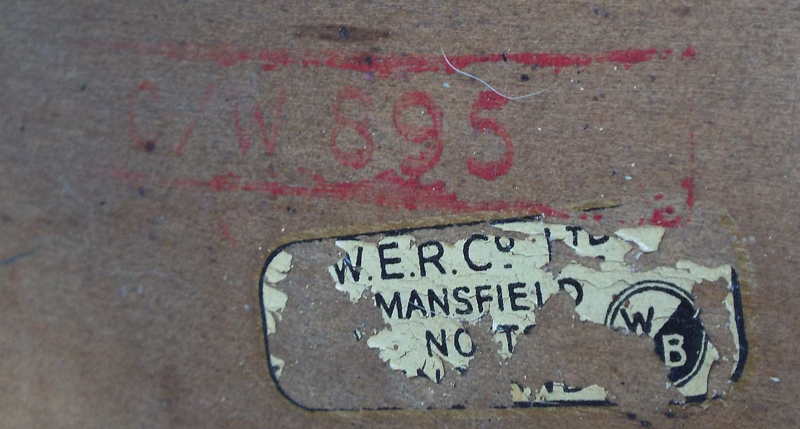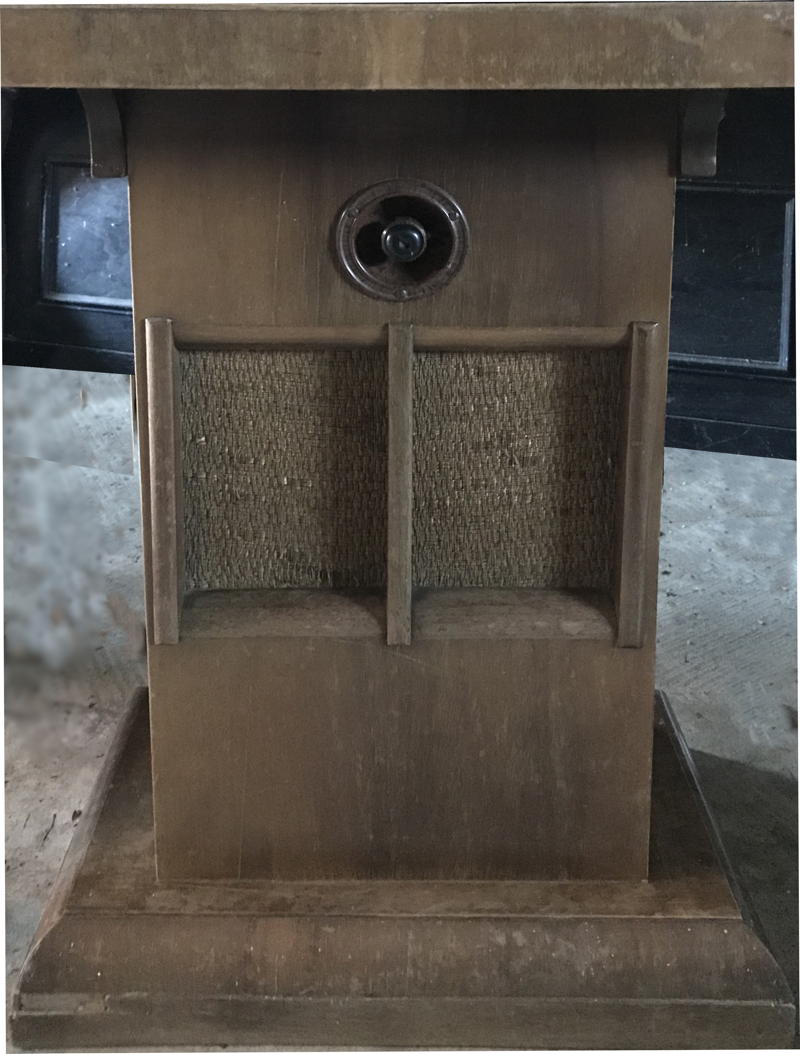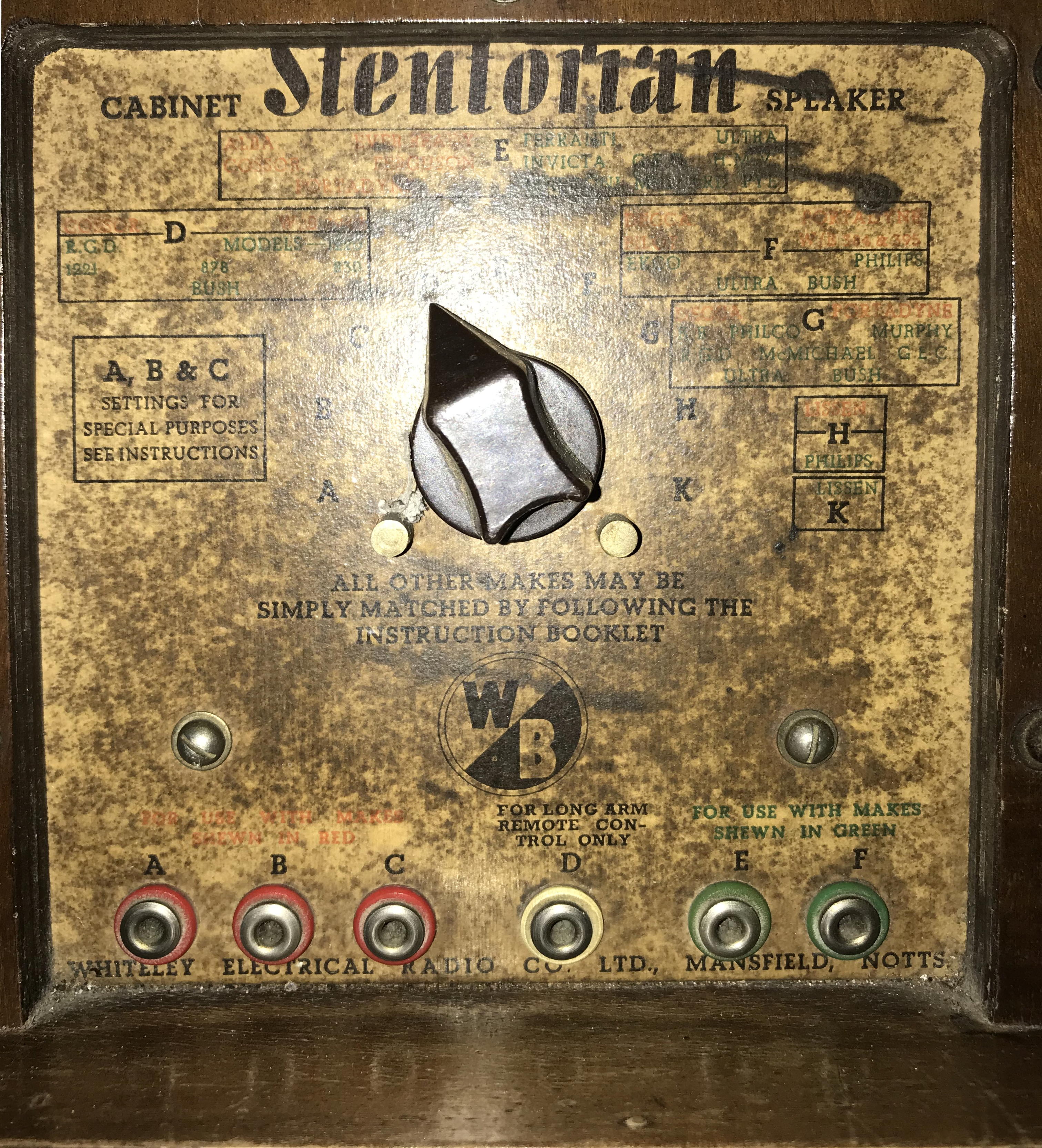 Cabinet speaker with plinth to support radio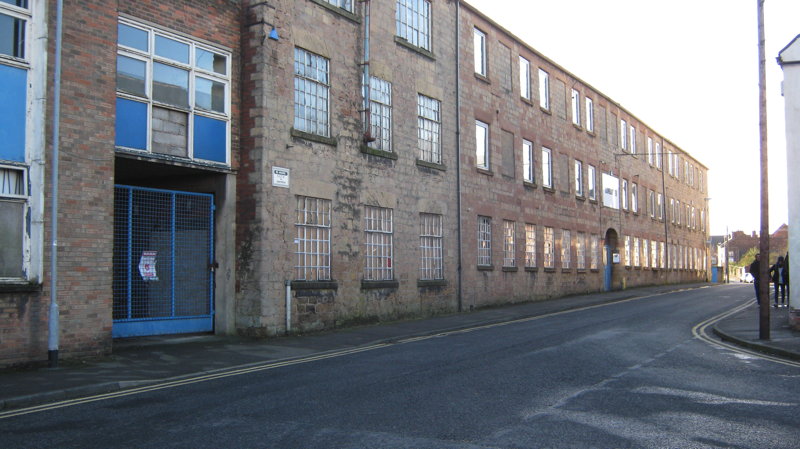 The old factory. The sign above the main door is that of Bombadier, the tool room was to the left of the blue gate.
The former Bombardier building in Victoria Street was severely damaged by fire and around 12 homes had to be evacuated because of the blaze, at around 7.30pm on Tuesday, July 31 2018. Five youngsters were arrested by police following a CCTV appeal after the fire. The boys, who cannot be identified for legal reasons, were questioned in connection with the incident.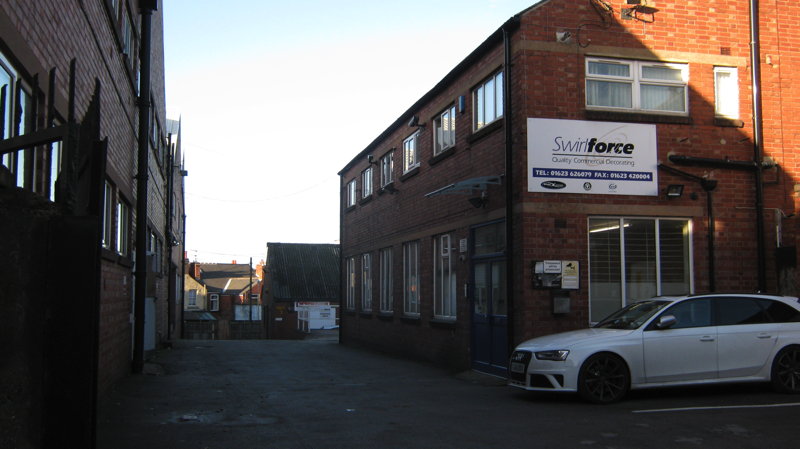 The 'new' R&D with drawing office upstairs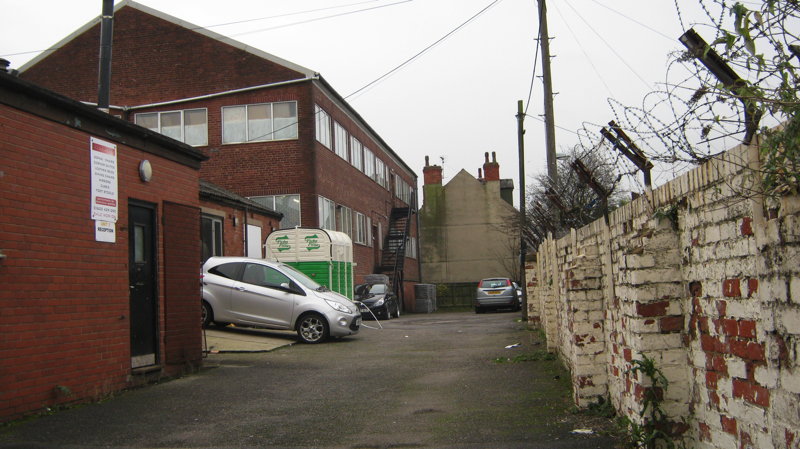 The old R&D department was on the top floor
This advertisement from 1942 gives an indication of their pre-war product line: