AVOmeter Model 6
(22 range)

The AVOmeter model 6 was a development of the original AVO multimeter which started life back in 1923. You will find more information here about these instruments and other similar models. AVO also produced a range of smaller multimeters which are described here.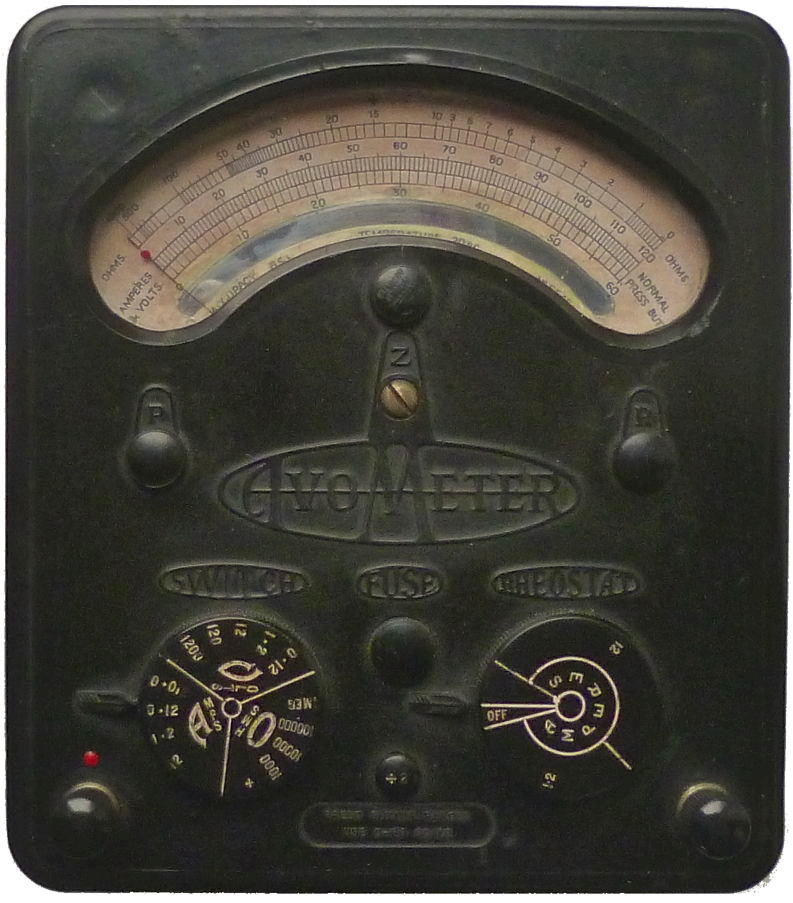 AVO model 6 s/n 6540

This model has a 3 mA movement housed in an aluminium case. The model 6 which was first made in about 1934/5 is quite a rarity as by that time the firm was also producing the more versatile universal AC/DC models.

As can be seen the model 6 which incorporates a divide by 2 button looks much the same as the model2 but has terminals rather than permanently connected leads. The earlier model has a sensitivity of 6mA

I was given the this and the model 2 meter which formed part of a collection of many instruments collected by Bob Evans by his daughter Alice Kirby. The older one had a couple of faults when I received it. The meter pointer was bent and tended to stick at half scale and at some time in the past excessive current had caused the insulation on several of the wire wound resistors to be charred and the scale had been touched up with a pen and Indian ink. It came with the battery shown which had expanded and was very difficult to remove (I have squeezed it in a vice to put it back for this photograph)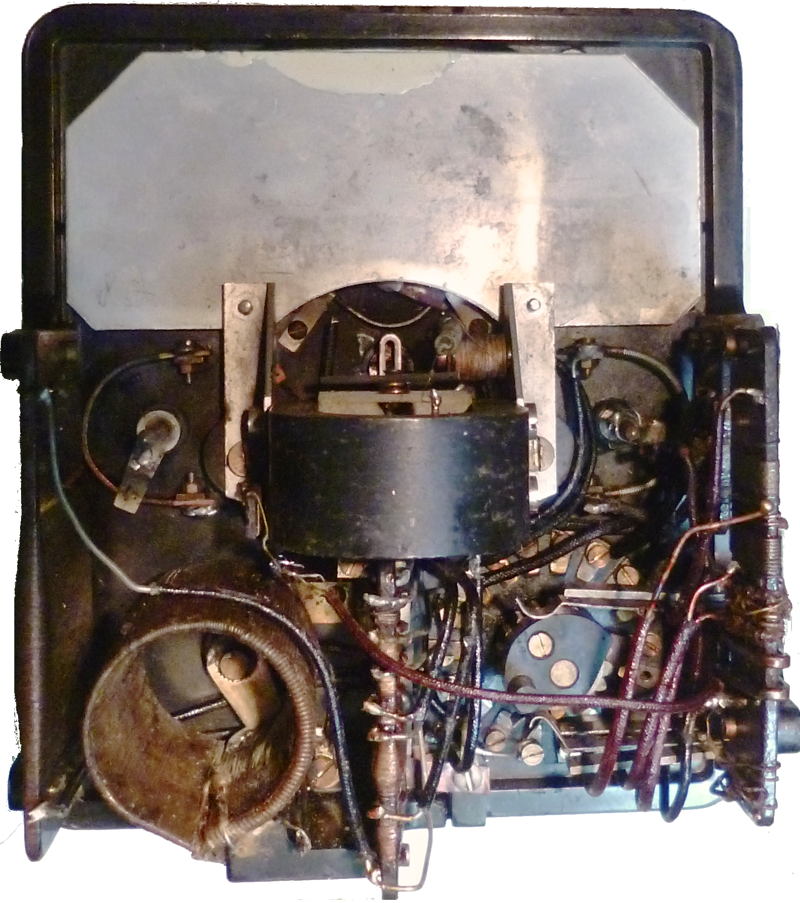 The model 6 with the divide by 2 button shown here looks much the same as the previous model 2 except the horse shoe magnet is aligned at right angles to the panel.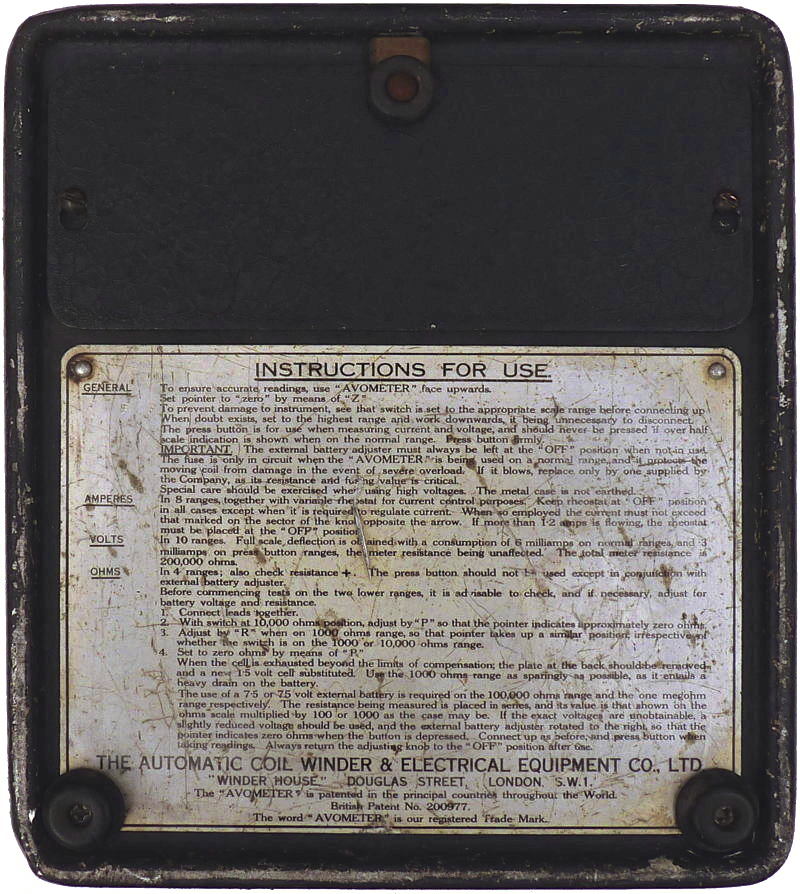 The model 6 was equipped with three rubber feet, the two lower of which had perished. I have replaced these and fixing them with self tapping screws.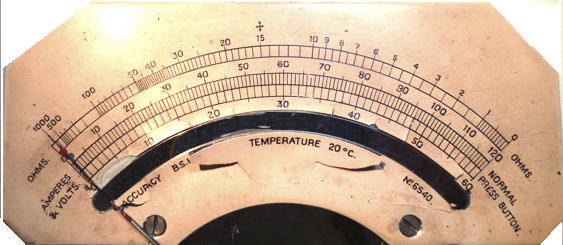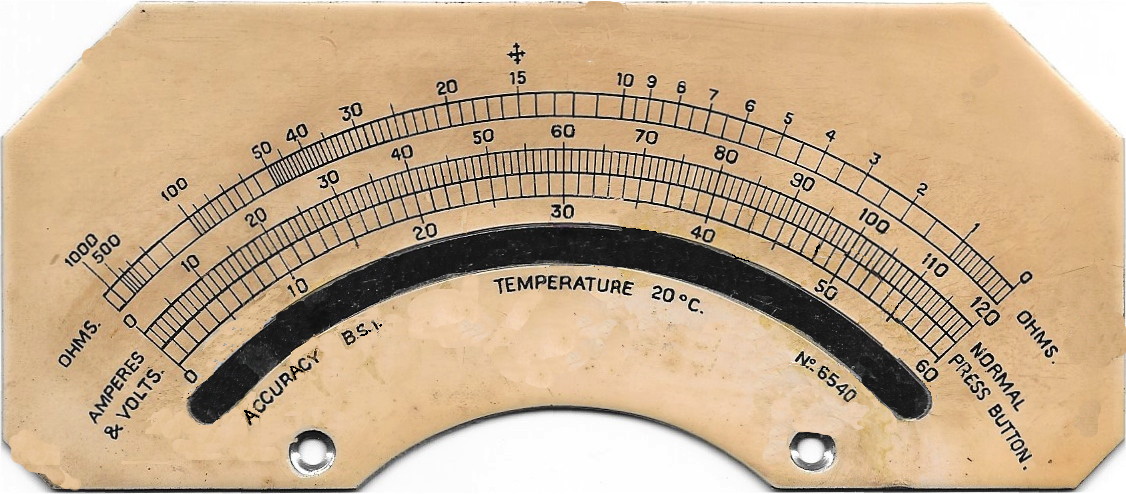 The paint on the scale of this instrument had flaked and curled up completely inhibiting any forward movement of the pointer, my attempts to glue the curled pieces were singularly unsuccessful, resulting in more damage and causing it to come away in flakes. I stuck these back as best I could into position and scanned the result. Then after some editing on the computer printed out a reasonable facsimile as shown here on the right, this was glued on top of what remains of the original scale markings.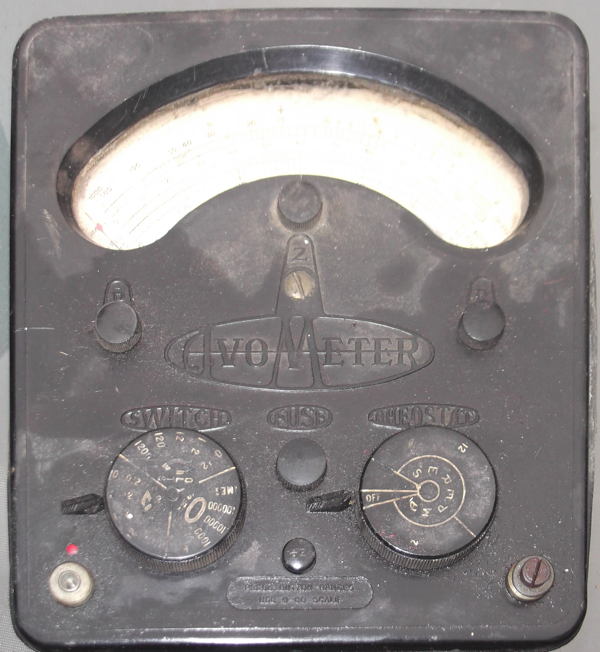 This is how the model 6 looked like before it was cleaned up.

Batteries A rectangular 1.5 volt cell with a brass terminal and a flying lead for the negative connection. The 1.5 volt battery can be replaced with a single cell size D to with soldered connections.