German multimeter Nr.241118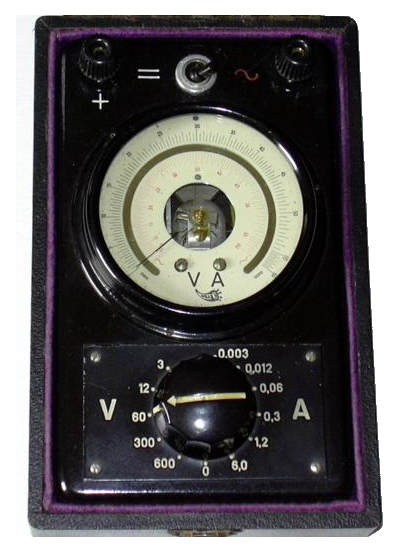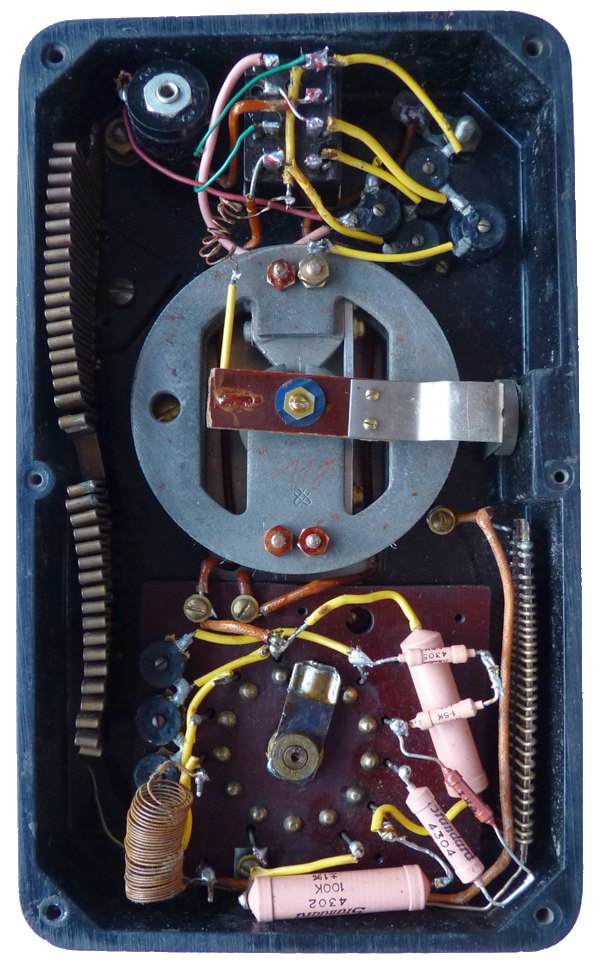 UKA9 Nr.241118 Mutimeter Black bakelite 3300 mirror scale in felt lined leatherette covered wood box. AC/DC ten ranges 3/12/60/300/600V and .012/.06/.3/1.2/6A As can be seen I have had to relace some of the resistors as the wire wound originals had gone open circuit, the rectifier was also replaced with a copper oxide one from a scrap meter. The toggle switch was making intermittent contact but now works well after cleaning and reassembling. The meter works on all ranges and is reasonably accurate. German 1943?
I have traced ou the circuit diagram: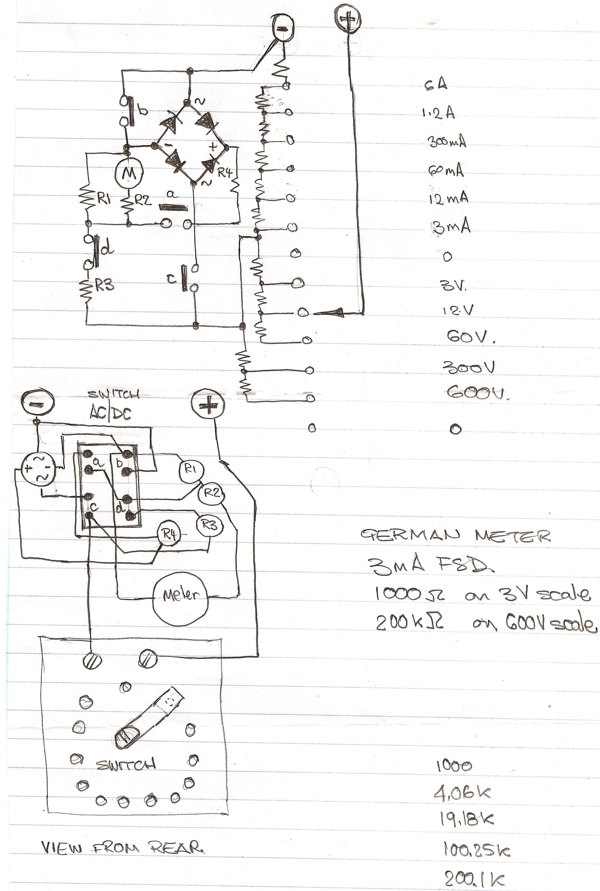 If you recoginise this trade mark which is on the scale plate please let me know.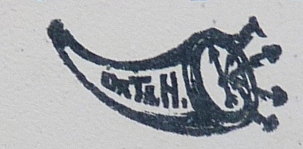 I have recently (June 2014) received these pictures of an ohmmeter which has many similar constructional similarities but it would seem from a different manufacturer. A pencilled date indicates that it may have been made or calibrated in 1947.