Oscar 'Prince' transistor radio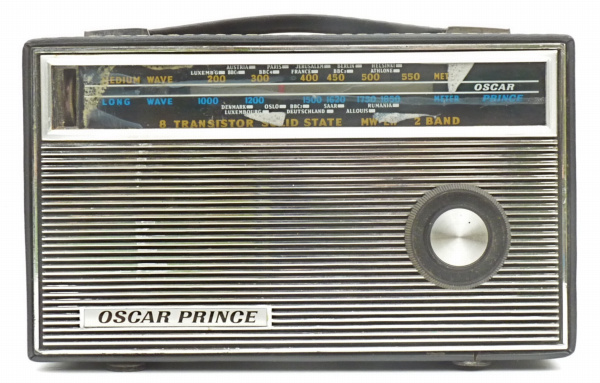 Oscar Prince Long and medium wave portable transistor radio housed in plastic case covered with imitation black leather with white stitching . It has six transistors. uses a pp3 9volt battery or can be used on 240 AC mains. Currently working only on battery. At some time in the past the plastic scale had been fixed in place wit an inappropriate adhesive which caused the disfigurement shown above, I have made a new paper scale which has been glued to the original. Hong Kong 1971?
I know little about this range of transistor radios Apart from the Oscar Prince other models in the range included Capri, Ranger,Bell and Safari. I have one of the latter see here.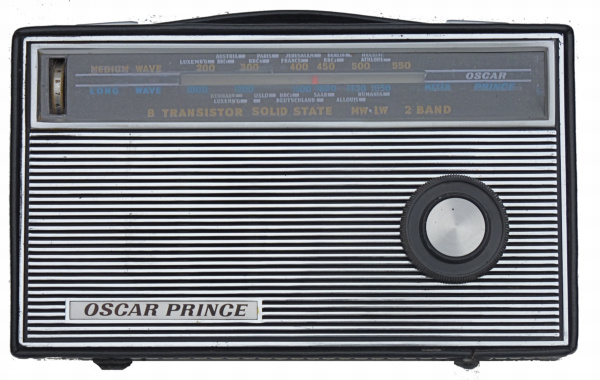 Appearance with new scale
This is one of a number of radios which belonged to the late Ron Griffiths which were given to me by his widow in 2013. Ron was was an engineer, working for himself and making parts for other firms. He made some items for the Pastorelli firm - brass cases for surveying equipment that is used in tropical climates - and also brass parts for Cambridge Instruments.