Sangamo Weston S258 S259 S260 S261 etc.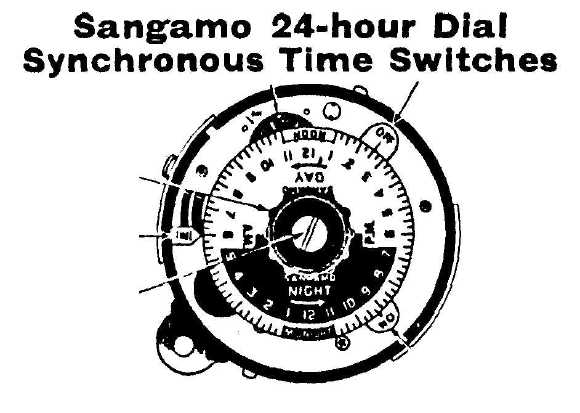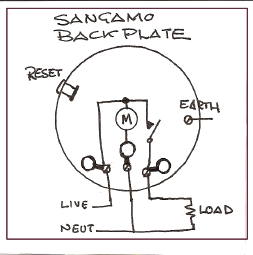 Several people have asked me about these time switches and as I have one complete with instructions I have decided to reproduce it here.
For instruction leaflet click on links below:
The mechanism has prongs which slide into sockets in the Bakelite housing. You can pull it out to gain access to the terminals and fixing screws.
The unit that I have has a spring reserve and a day omitting facility. It is one of a range of time switches with switch contacts rated at 20 Amps extensively used in the 1970's. It has been in use for 20 years in my last home to control a 3 kW immersion heater.
The head office and works of Sangamo Weston Limited were in Enfield, Middlesex, England.

For more information about Sangamo Weston Limited see the bottom of this page:here

Sangamo still manufacture a modern versions of these time switches (and many others) see:Here for their current range. The postal address is:

Sangamo Limited
Industrial Estate
Port Glasgow
PA14 5XG


05/05/2015